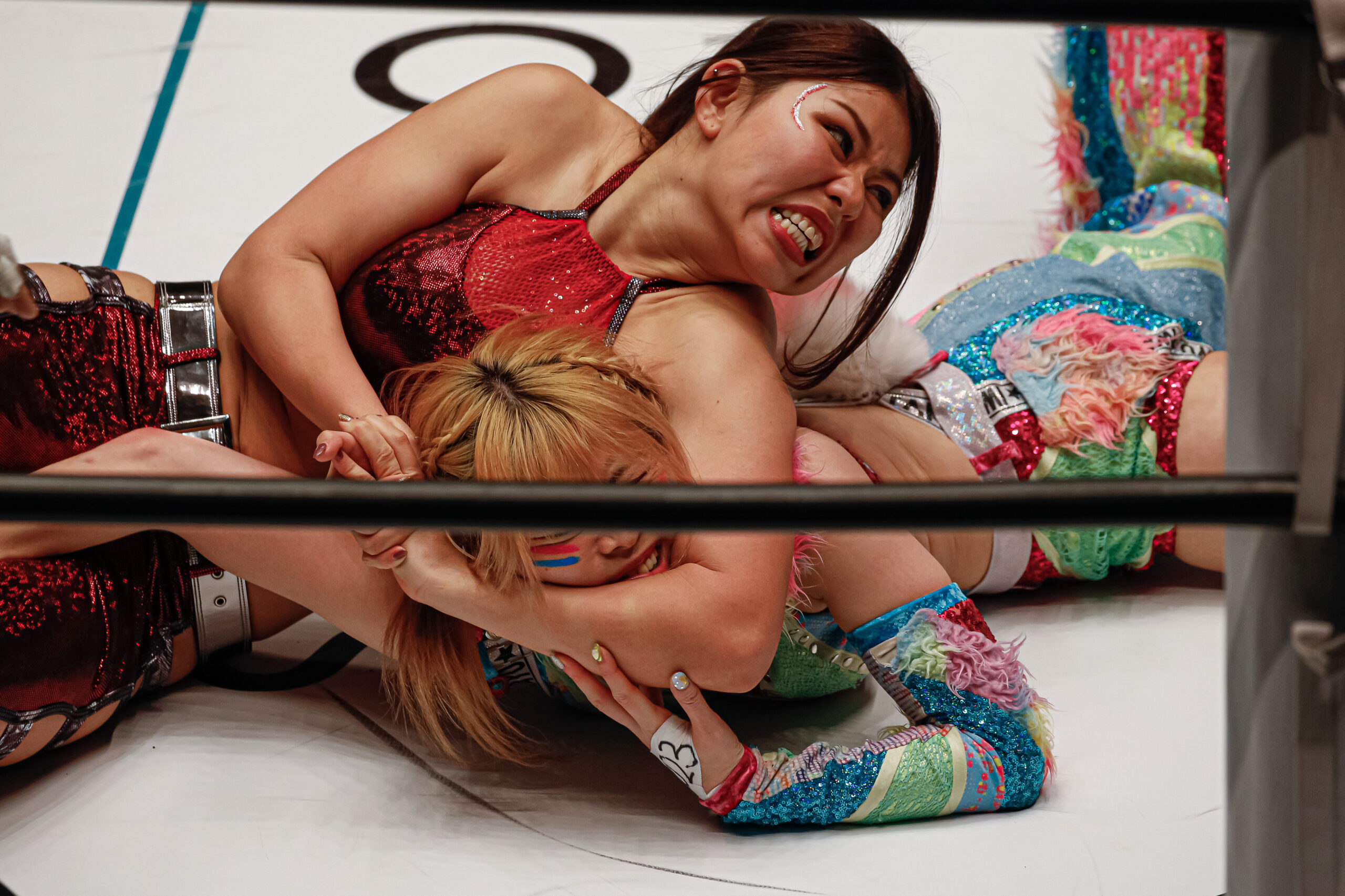 DESPITE HER YOUNG age (and two years missed due to early retirement), Stardom mainstay Hazuki has already created a glowing reputation amongst pro wrestling fans in all parts of the globe.
After returning to the ring and teaming with fellow Stardom vet Koguma to win the 2021 Goddesses of Stardom tag league tournament, this talented grappler out of Fukuoka, Japan, re-established herself as something of a tag team specialist. At the same time, the 25-year-old Hazuki remains a formidable challenger to any singles gold, memorably challenging Mercedes Mone for the IWGP Women's title in a triple-threat at NJPW's Sakura Genesis 2023.
Earlier this year, Hazuki was kind enough to answer some of our questions in writing via a translator. The exchange is included here.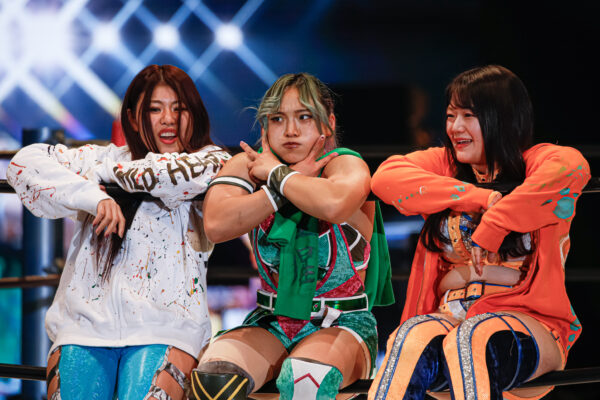 PWI: Together with Koguma, you ranked #5 in the 2022 PWI "Tag Team" 100 list. How do you feel about FWC's success and progress as a duo over that period?
HZK: I was extremely happy that FWC was ranked 5th in the world rankings, and I was even happier that we were ranked 1st amongst women. If we hadn't made a comeback from our retirements, we wouldn't have been in this ranking, so I'm really glad we made a comeback. FWC's tag work is unmatched by any tag team, and it's become our goal to aim even higher in the future.
PWI: Is your preparation for a big tag team bout different than for a singles match? If yes, how so?
HZK: Tag teams can make up for what each individual can't do and help each other. When it comes to singles, it's a battle of individual strength, so it's different.
But, during the 5☆STAR Grand Prix tournament in 2022, I think everyone was able to see Hazuki's individual strengths, and, because of that, I was able to think about how FWC should be as a tag team.
PWI: Do you have any interest in facing teams outside of Japan, perhaps from WWE, AEW, or IMPACT Wrestling?
HZK: I always want to fight with various tag teams. It's difficult to make these matches, but I want to compete with various people around the world and see how good our tag team is.
As our tag name [Fukuoka Double Crazy] suggests, we are a crazy tag team in many ways, so we want to absorb various things from working with other tag teams and want fans to know more about our crazy nature.
PWI: You grew up a fan of WWE wrestlers Kelly Kelly and Nikki Bella. Do you think the so-called "Divas" era gets a bad rap, compared to the harder-hitting style we see in Japan or even WWE today?
HZK: Japanese pro wrestling and the Divas Era have different fighting styles, but I'm glad I fell in love with WWE and fell in love with the Divas division. Without it, I wouldn't be who I am today.
Professional wrestling is interesting because there are various fighting styles, and, when I became a pro wrestler, I realized that even more.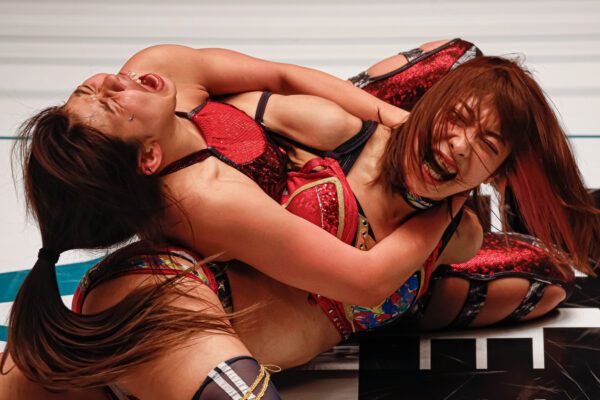 PWI: While growing up and watching WWE, did you watch any WrestleMania shows/matches? If so, please share with us some of your favorites and what you most enjoyed about them.
HZK: I have been to see WWE Live Events in Japan. At that time, I was in the back rows at Ryogoku Kokugikan, so it was far from the ring. But I had made a John Cena sign and waved it around when he made his entrance.
When I was watching it on TV, I was interested in CM Punk and Randy Orton, and trying to adopt some of their styles to my own.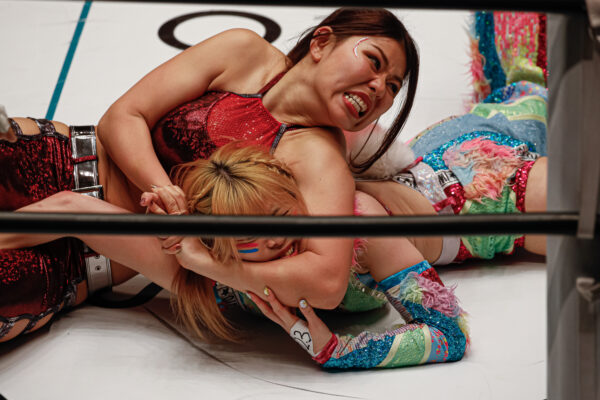 PWI: What do you think it is about these events, such as WrestleMania, Wrestle Kingdom, and Stardom Dream Queendom, that leaves fans with such lasting memories?
HZK: Professional wrestling is a job that lets us live our dreams. And so, we want to have an atmosphere that will make you excited, just by our entrances, before the match even starts. And we hope those emotions make your day better.
When I saw WWE live, even though they were professional wrestlers just like me, their auras were different, and I almost cried feeling like I was a fan again.
Now, it's my turn to stand in the ring, so I'll do my best every day to impress the fans and give them hope and courage.