new issue!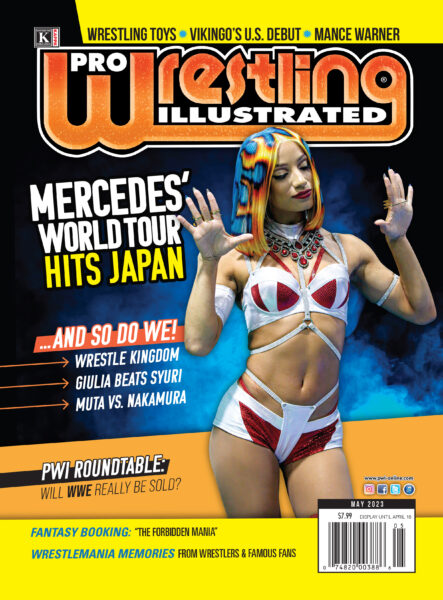 WHAT'S INSIDE
WORLD TOUR
Special coverage of New Year's week events in Japan (and Mercedes Mone's debut) with exclusive photos.
HOTSEAT
An exclusive interview with one of the sport's most exciting stars.
WRESTLING TOYS
Even your favorite TV stars still collect them!
---
UPDATE 3-20-23
Our next issue (June 2023) will see its digital release one day later than originally announced, on March 31, 2023 (WrestleMania Eve morning). Current digital subscribers will receive the issue as soon as it is released. Interested parties can guarantee their receipt of the issue by subscribing at the link below.
STILL AVAILABLE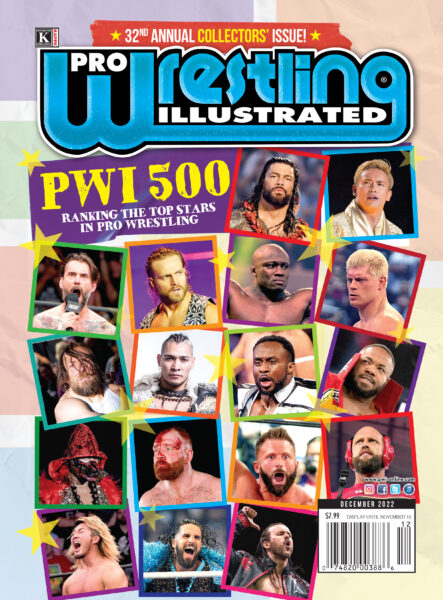 ---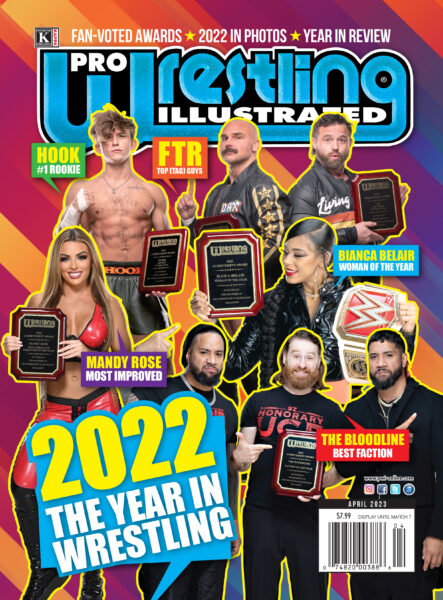 ---
---