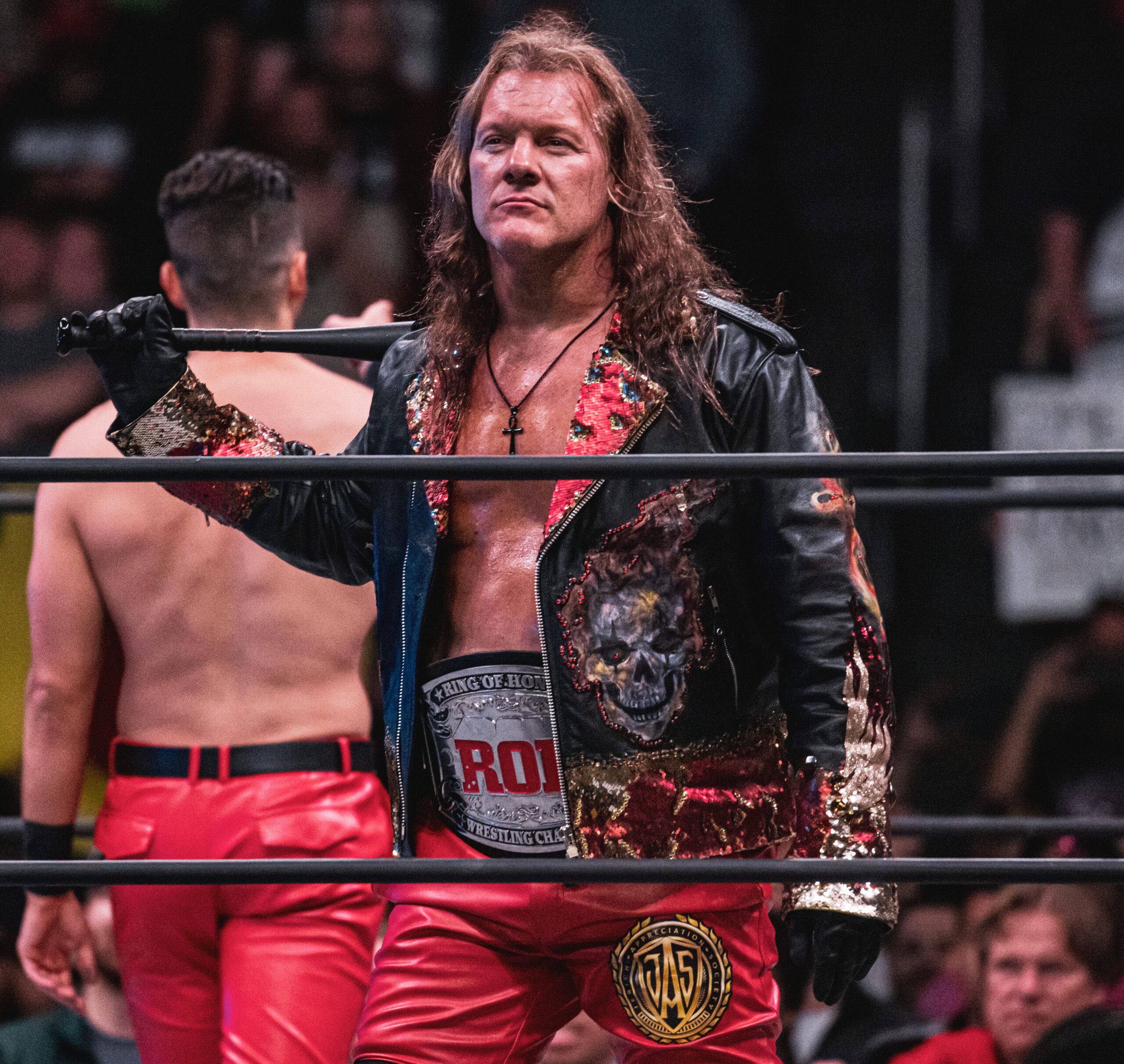 Is This What's N(e)XT For ROH?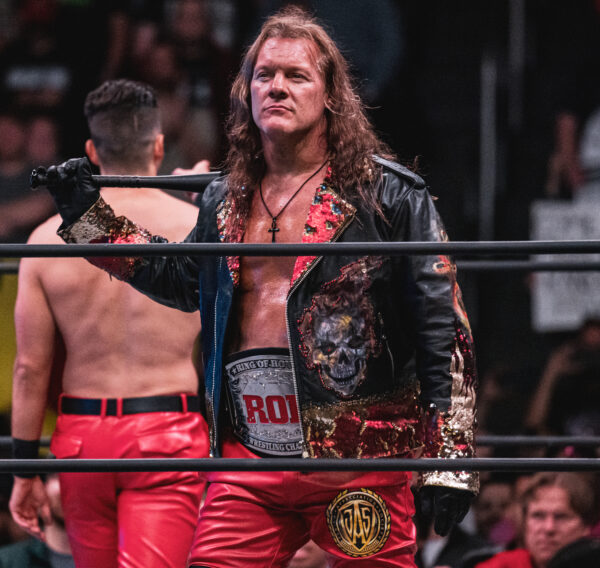 TEXT BY JASON McVEIGH
ONCE UPON A time, the case could easily have been made that Ring of Honor was the legitimate number two wrestling promotion in the world after WWE. Indeed, such was the growth of the company from its inception in 2002—and such was the quality of the matches and wrestlers on display there—that by the 2010s, ROH had long cast off the label of just being a "Big Indie."
As the next several years went by, and the promotion's alliance with New Japan Pro Wrestling grew, so, too, did Ring of Honor's footprint on the global wrestling scene.
Then, a funny thing happened: Some key ROH wrestlers became All Elite.
No matter what way you slice it, the formation of All Elite Wrestling harmed Ring of Honor's standing in the pecking order of the wrestling business. Almost overnight, there was a new #2 promotion in the U.S. … one that had its sights ambitiously aimed at being #1.
On top of that (and more damaging for ROH) was the fact that many of the big names Ring of Honor had been using—The Young Bucks, Cody Rhodes, and Adam Page to name a few—had left and were part of the new upstart company. When AEW got up and running, ROH quickly lost its status as the cool brand for wrestling diehards. In a short period of time, things had changed dramatically. But worse things were still to come.
While no one in the industry could have foreseen COVID-19 and the subsequent changes it brought to the sport, it might be fair to say that no wrestling promotion was hurt more by the pandemic than Ring of Honor. Unlike WWE, AEW, and IMPACT Wrestling, ROH decided to cancel shows altogether rather than run without crowds (at least initially). The company's decision to protect its workers and fans must be applauded. However, when ROH did return, it was to a much different wrestling landscape. For a company whose fans had been its lifeblood for years, not having them in attendance was catastrophic.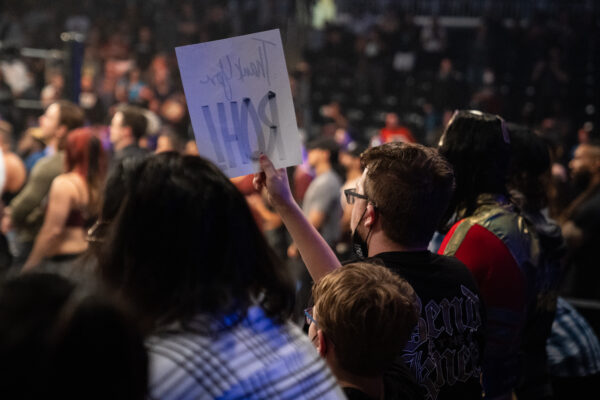 Ring of Honor chugged along quietly until autumn 2021. By then, many were not feeling good about the long-term health of the promotion. Sure enough, on October 27 of that year, a formal announcement was made that ROH would go on hiatus after December's Final Battle event—vaguely promising a return planned for the following April, with a "reimagined" Ring of Honor offering a "fan-focused product." In the interim, almost all contracted talent were released.
Whether or not ROH could have returned and thrived as a "Big Indie"—which was reportedly the plan—we will never know, as on the March 2, 2022, episode of Dynamite, AEW boss Tony Khan announced that he had purchased Ring of Honor from Sinclair Broadcast Group. The purchase included its brand assets, intellectual property, and video library. In the end, the company that hastened ROH's decline ended up saving it … but to what end?
Since March, Tony Khan has made it known his intentions were (and are) to relaunch Ring of Honor as a separate promotion. However, despite running some well-received shows like Supercard of Honor and integrating the title belts into AEW television, the re-launch of ROH as a full-fledged promotion is yet to come. And this writer wonders if it ever will.
Despite flip-flopping over the years on how it truly viewed NXT, WWE largely continues to groom talent for future success on the Raw and Smackdown brands. And, in my view, AEW would be wise to use ROH in the same manner.
Indeed, there may be those in Jacksonville who feel the same way, as the upcoming Final Battle show is being promoted as "AEW Presents: ROH Final Battle," as opposed to just "ROH Final Battle." Though this may only be a branding move, meant to boost awareness of the show among AEW diehards, there would be no shame in Khan and co. reimagining Ring of Honor as more of a developmental product—a proving ground through which would-be stars can sharpen their skills en route to becoming All Elite.
The longtime leader of The Embassy in Ring of Honor, Prince Nana now manages The Gates of Agony (Toa Liona & Bishop Kaun), an up-and-coming tandem who are a perfect fit for an ROH that is more developmental in nature. (PHOTO BY JAYLEE MEDIA)
So, what could ROH as an AEW developmental "territory" look like? Well, AEW Dark and AEW Dark: Elevation could become weekly ROH shows, with Dark being the storyline-driven show and Elevation more of a way to showcase new and upcoming talent (much like it does now). Of course, this is just fantasy booking. And, in the spirit of that, I'd like to see some additional steps taken until a firm direction for Ring of Honor is in place.
I would perhaps look at unifying the likes of the ROH Trios title with the AEW Trios title—and maybe some others while we are at it. I'm far from the only person who's pointed out the overwhelming number of title belts floating around on Dynamite and Rampage.
This brings me to perhaps the most contentious suggestion I may have. If Ring of Honor is going to become developmental in nature, perhaps Pro Wrestling Illustrated ought to consider dropping the ROH title belt's status from "World" to simply "Heavyweight." Ditto for the Women's and tag team straps. This is no reflection on what those belts have meant over the years but, rather, perhaps a fairer reflection of their current status. After all, ROH neither exists as its own promotion nor as a separate television property.
So, what say you, PWI readers? Is making ROH AEW's version of NXT the way forward? Let us know your thoughts on social media, or by emailing pwi@kappapublishing.com.