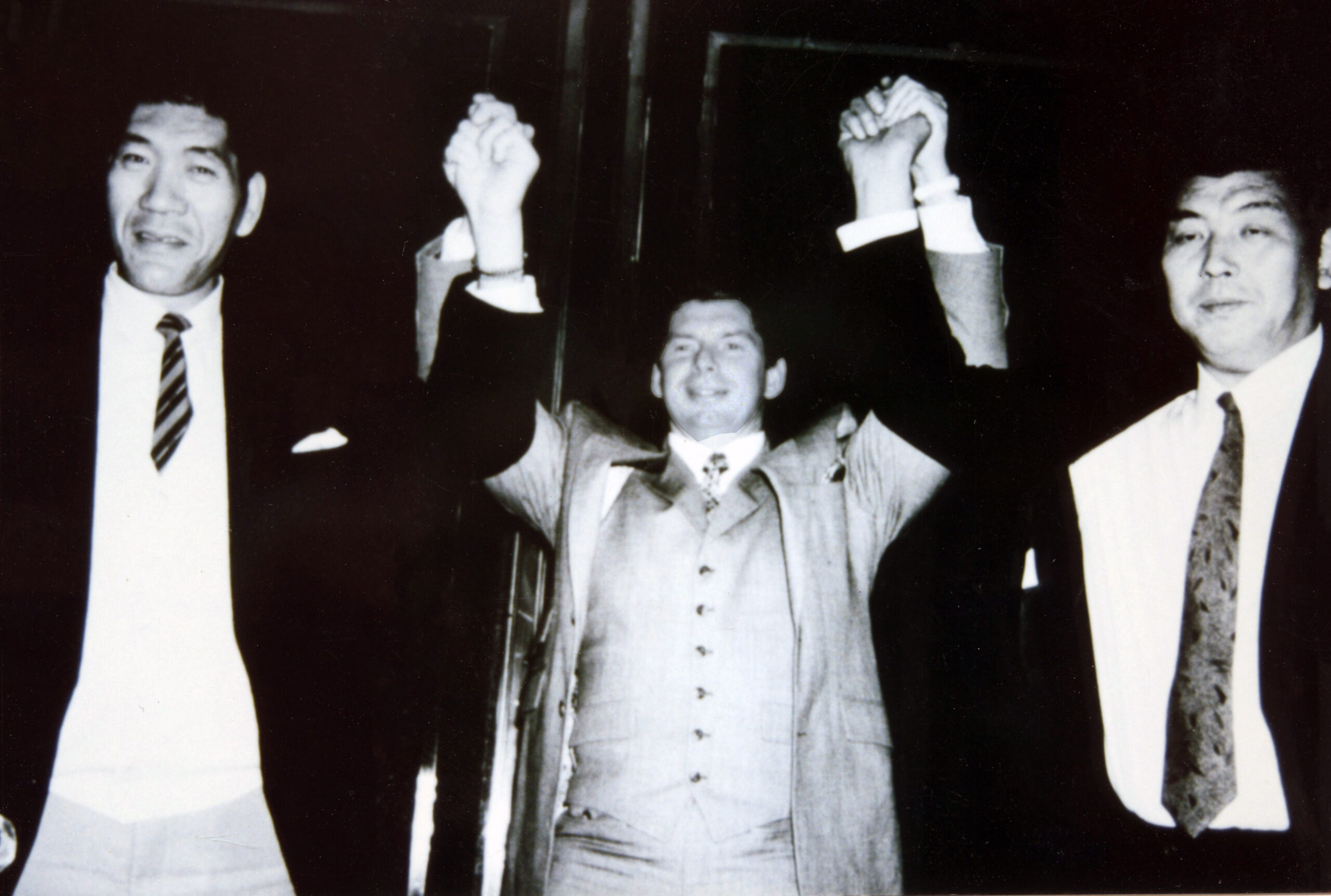 FROM THE VAULT: Baba and Vince Open the Forbidden Door (updated 11/19/21)
VINCE MCMAHON. GIANT Baba. Together in the same ring. The 2,350 FANS in attendance at Korakuen Hall on January 28, 1990, were in for a big surprise. As recently as the early-1980s, McMahon's WWF had enjoyed a solid relationship with All Japan's biggest competitor, New Japan Pro-Wrestling. Suffice to say, no one was expecting Vince McMahon and Giant Baba to show up on the final day of AJPW's New Year Giant series.
But that's exactly what happened. On a show that saw All Japan Pro Wrestling founder Giant Baba defeat American journeyman Rip Rogers in a singles bout—along with the swan song of The British Bulldogs—no less than Vincent Kennedy McMahon made his way to the ring to address the crowd.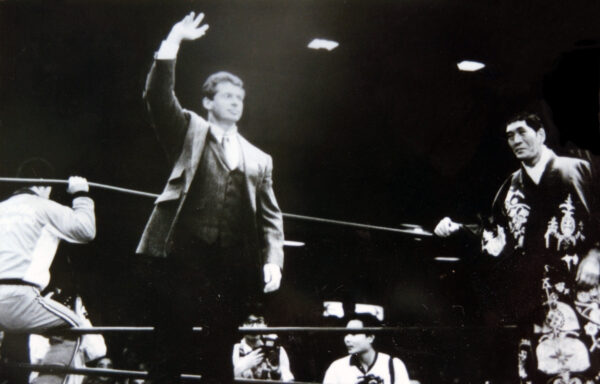 The above photo, along with the forthcoming photos in this entry, was sent to the Pro Wrestling Illustrated offices by a Japanese freelance photographer who asked us not to name them. This person specifically cited the fact that McMahon appeared in the photographs as the reason for their anonymity. Regardless, the veteran photographer seemed excited to share the photos in question.
As one might guess, Vince wasn't simply in town as a tourist, opting to take in a show at one of Japan's most historic combat sports venues. He was there on business. McMahon took the microphone and announced to the crowd that the WWF would be teaming up with not just AJPW, but NJPW, as well. The three promotions would come together to present the WWF/AJPW/NJPW Wrestling Summit.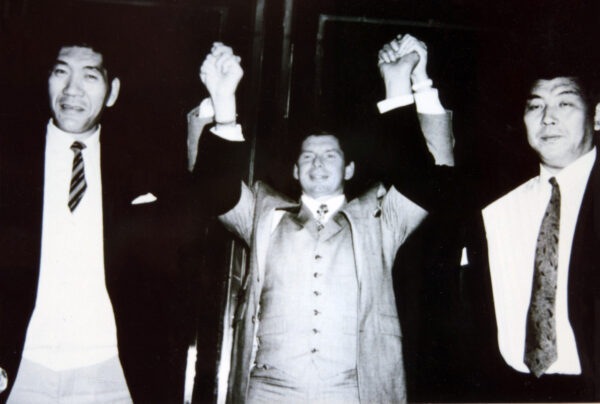 The event, which emanated from the Tokyo Dome on April 13, 1990, was attended by more than 53,000 people. Despite not being released officially in the U.S., it was voted Best Major Wrestling Show in that year's Wrestling Observer Awards. With an undercard that included a bout between Bret Hart and Tiger Mask, the show featured Andre The Giant and Giant Baba teaming up to take on Demolition, and the main event pitting Hulk Hogan against Stan Hansen.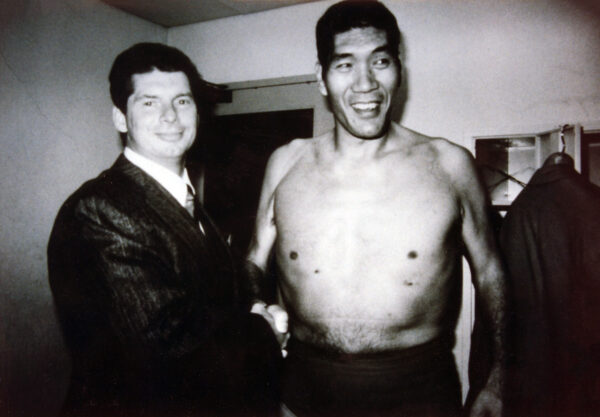 In 2021, promotions are increasingly working together for the greater good. From the contemporary IWGP Conception, which saw NJPW copromote with Ring of Honor and CMLL, to the current, extensive interplay between AEW, IMPACT, the NWA, and other companies, cooperation is arguably one of the most exciting things about today's wrestling landscape. Given WWE's history of partnering with promotions overseas—and, later, giving visibility to upstarts like ECW and EVOLVE—is it really so hard to imagine the industry leader doing so once again?