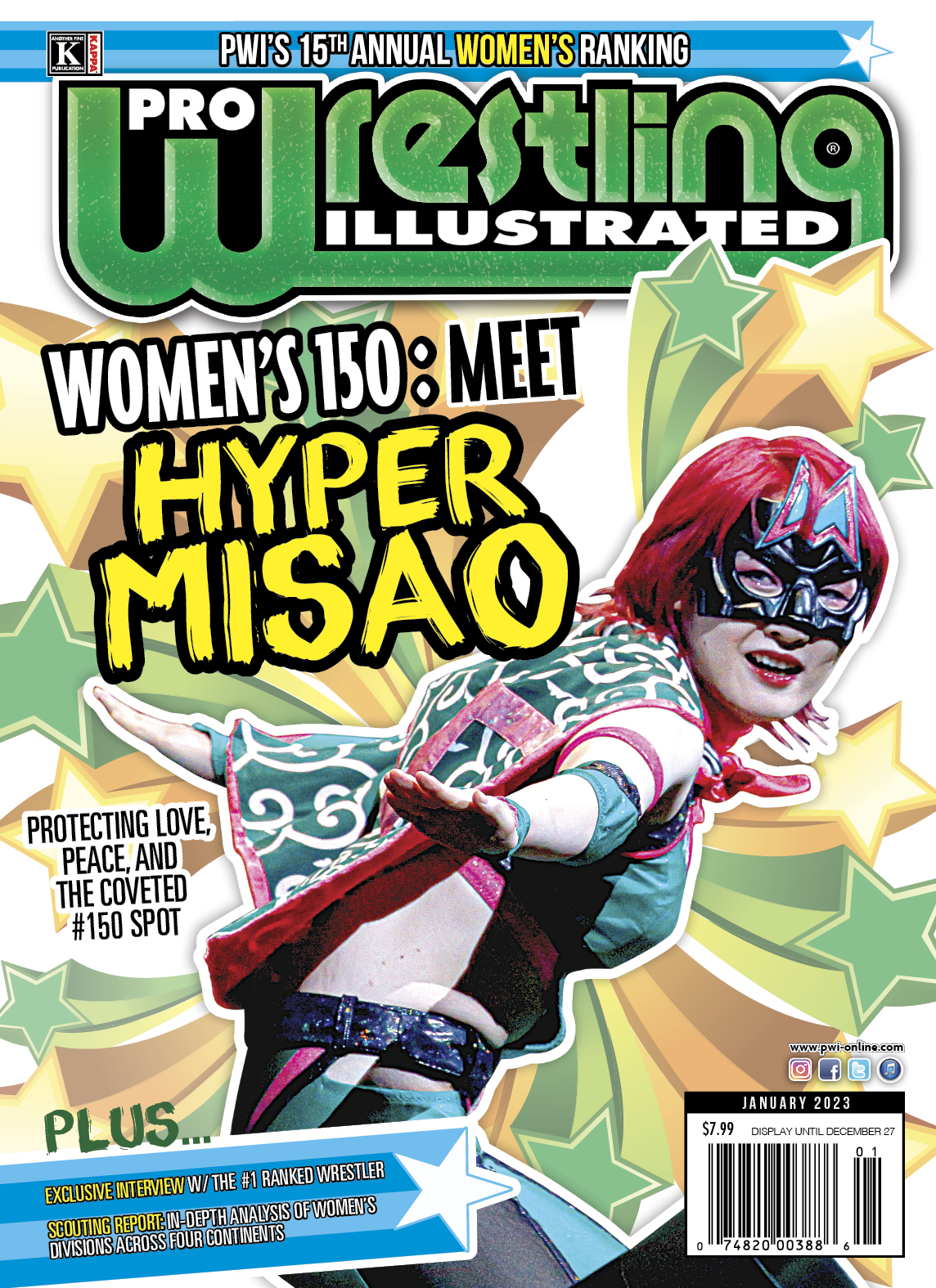 ALTERNATE "WOMEN'S 150" COVER: Hyper Misao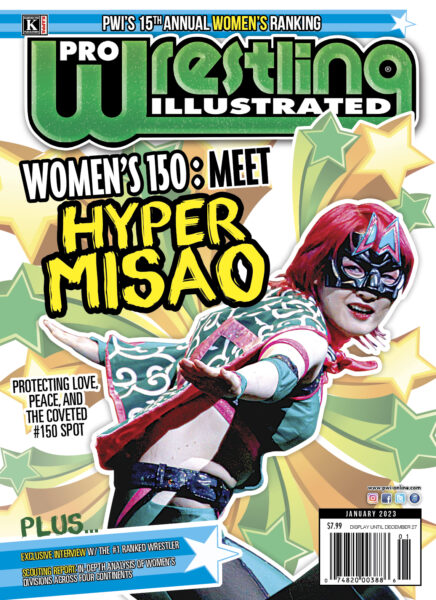 In the past, we have created several alternate covers that we've released for exclusive digital download. The most popular of these, by far, was the 2021 Lulu Pencil cover, which lionized the #500 wrestler from that year's PWI "500" ranking. Given Ms. Pencil's sense of humor, charisma, and loyal fan base, there was quite a bit of interest in a cover bearing her likeness.
This year, in addition to Syuri nabbing the coveted number #1 spot, the "Women's 150" saw another prominent joshi wrestler come in at 150: that being TJPW superhero, Hyper Misao.
Given our past history of creating alternate covers, there has been a call from social media users (like the one below) asking for an official variant featuring Hyper Misao.
Let's get a Special Hyper Misao #150 Cover https://t.co/v9RdlOYsBt

— Ken (@KenMck789) October 27, 2022
Whether or not you have purchased your copy of our latest "Women's 150" edition, you can download the alternate cover FOR FREE at the link below. The PDF file follows the exact same specs as our print mag, meaning you can easily affix it to the front or back of your magazine. Our many thanks to PWI Contributing Photographer, Issa Marie, who took the cover photo for this design, and our Art Director, Laura Brubaker, for bringing this cover to life.