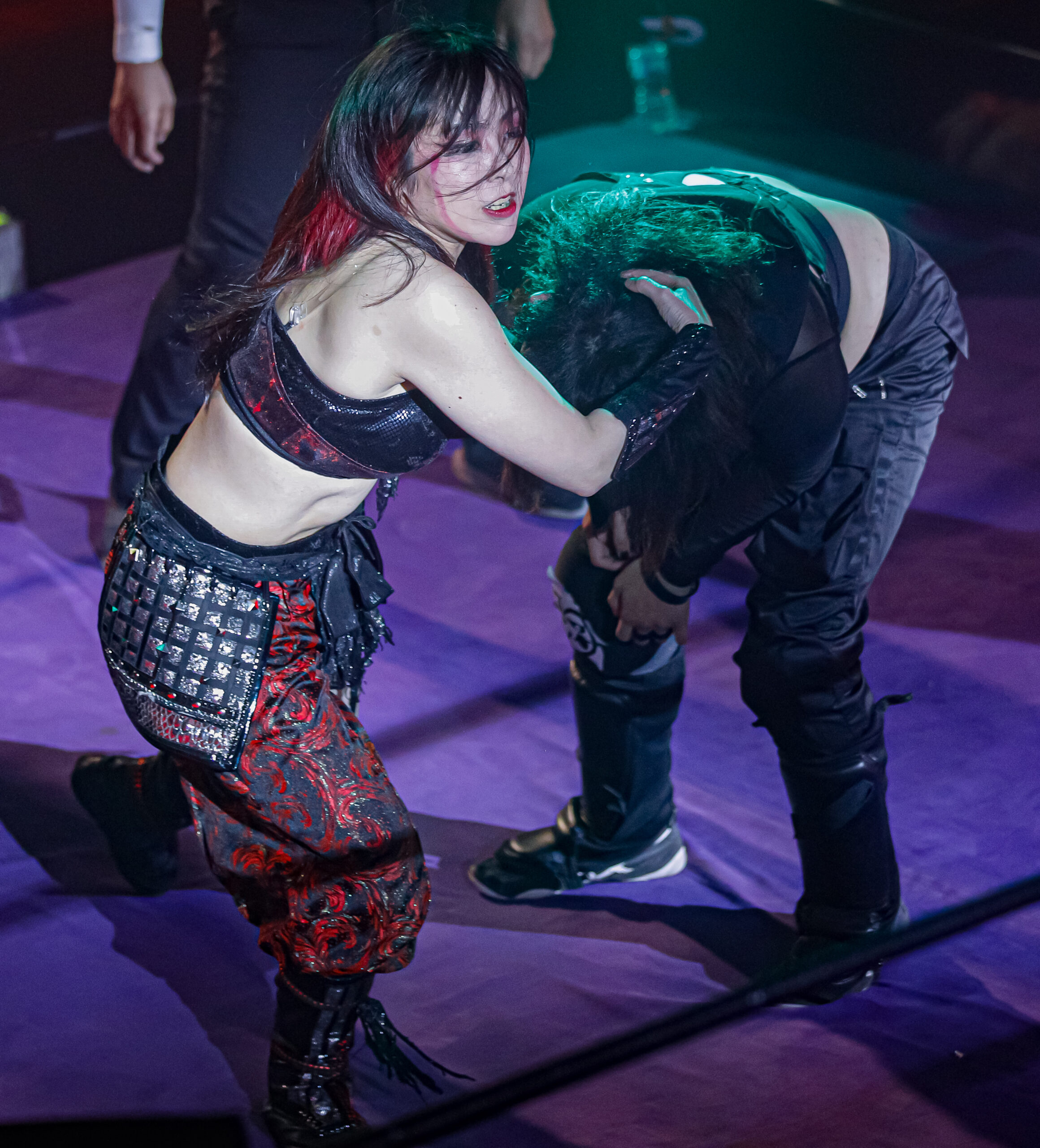 How Actwres girl'Z Continues To Shape Joshi Pro Wrestling
TEXT & PHOTOS* BY ISSA MARIE
(*except where noted)
IN PRO WRESTLING, the desire for viewing alternatives may be at an all-time high. Fans and analysts consistently speak on the need for promoters and wrestlers to provide something truly different. And yet, in Japan, you will notice that most companies share a similar structure in their training and business models … and that is why Actwres girl'Z stands apart.
Sixteen years ago, AWG President Keiji Sakaguchi created one of the most innovative concepts in the industry: a school and promotion that specialized entirely in training actresses and idols in the art of pro wrestling. His vision was to appeal to a fan base not traditionally drawn to the world of wrestling. And he wanted to create an alternative that would open opportunities for women in the field. To his credit, President Sakaguchi has succeeded on both counts!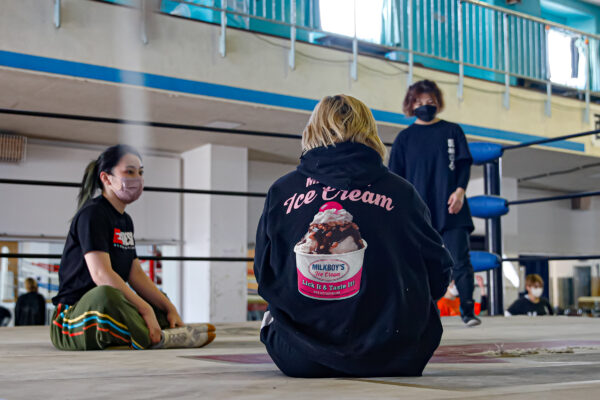 While in Japan, I was invited to attend an Actwres girl'Z training session, to get a better perspective of who these folks are and what they do. Immediately, what stood out to me was the shared work ethic and how welcoming the trainers were to prospective talent. That day, three new recruits participated in their first training session, and the rest of the team ensured they were properly integrated and included.
And that is what makes Actwres girl'Z so special: a group of women working together, building a space where everyone is welcomed regardless of their level of training; where the only requirement is to be willing to work hard and give it your best.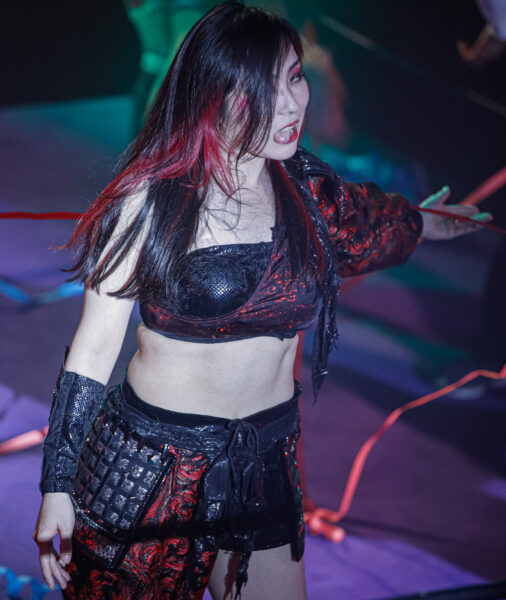 Understanding that most of the newer recruits have actual jobs, the promotion is very flexible with its schedule, to ensure every member is able to meet their training commitments. I believe ACT (Yasukawa) said it best during her interview: "All of us are professional actresses. Every expression, every move, we put our soul and heart to entertain the audience. The organization is still very new when compared to the other promotions, but there is so much potential and talent in every member; everyone has what it takes to become a superstar. And, when we do come out to the states as a group, I want the U.S. fans already looking forward to Actwres girl'Z."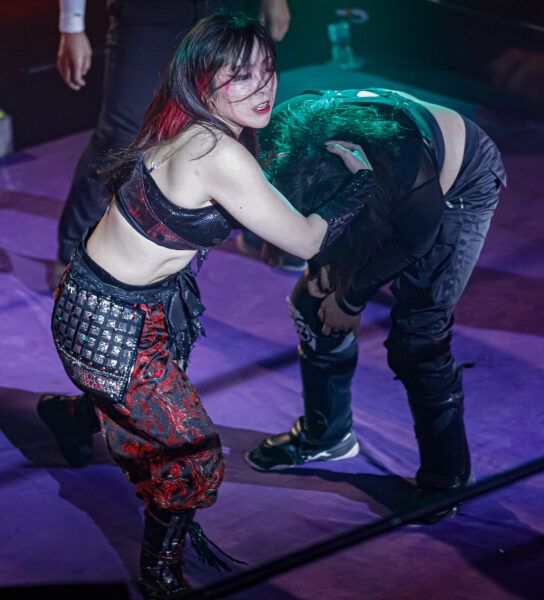 What distinctly separates Actwres girl'Z from all other Japanese joshi organizations is its ability to recruit and maintain new talent throughout the year. The strength of Actwres girl'Z lies in the system of building these budding performers into diverse professionals who wrestle and perform across various media. Aside from in-ring action, the talent make TV appearances, host radio programs. They participate in magazine and online interviews, modeling, live talk shows, and other individualized events.
Since 2007, Keiji Sakaguchi has created opportunities: training, managing, producing, and transforming actresses, idols, models, and athletes. And, in doing so, he markedly changed the landscape of women's wrestling in Japan, founding the platforms that launched some of the most recognized names in joshi, allowing them to thrive and even reshape the wrestling industry: Kairi Hojo (KAIRI), Saori Anou, Natsumi Maki (Natsupoi), Himeka, Tam Nakano, Miyuki Takase, SAKI, Rico Kawabata, Act Yasukawa, Yuna Manase, and Fuuka. Mr. Sakaguchi is responsible for the exchange program that allowed many of his young talent to wrestle in various organizations, where they established themselves as superstars.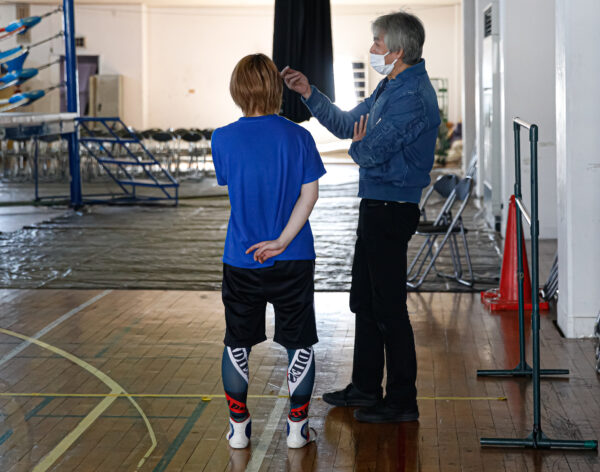 In 2015, Actwres girl'Z' event promotion and talent management saw the creation of its first branded group, called "Beginning." Through TV and media exposure, many prospects applied and joined from all over Japan. By demand, Actwres girl'Z added another brand, "COLOR'S," in 2019. [Editor's note: Representatives of this group notably went on to compete in Stardom throughout 2022, as AWG alum SAKI continued the brand as a traveling unit of wrestling freelancers.]
Before long, both brands grew to their maximum capacity. And, in December 2021, Actwres girl'Z retired both brands, with a plan to renew and reinvent its system into more broadly appealing and acceptable style.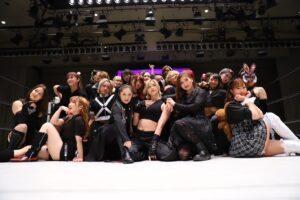 In 2022, Actwres girl'Z relaunched and reorganized, splitting the company into "ACTRING" and "ACTwrestling"—distinct brands where the wrestlers are able to portray different roles and styles, showcasing their diverse abilities.
"ACTRING" is a theatrical experience, using the ring as a performance stage where plots and anime storyboards play a big role. Pro wrestling (moves & bouts) are incorporated into the scripted battle-act scenes. Actwres girl'Z performers play characters specific to ACTRING, with new shows premiering monthly.
In contrast, "ACTwrestling" is focused on solid pro wrestling shows with minimum staging and no elaborate setups. The stars perform as themselves (read: their joshi selves), and their goal is to connect with the fans while gaining Actwres girl'Z "points."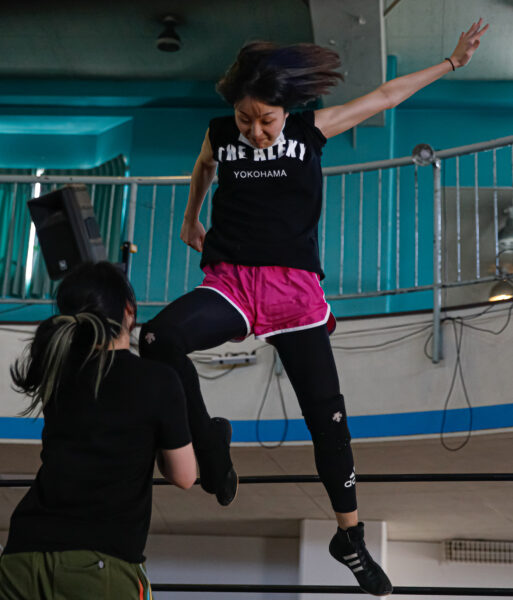 A promotion that runs under its own rules and regulations, ACTWrestling is creating a new and true form of sports entertainment … and a brand-new vibe. At times, match cards are decided by fan votes and through the Actwres girl'Z point system. The Actwres girl'Z stars collect credit points by fan votes, individual ticket reservation sales, merchandise sales, participation in wrestling practices, number of media exposures, luck, etc. And their rankings help determine future show bookings.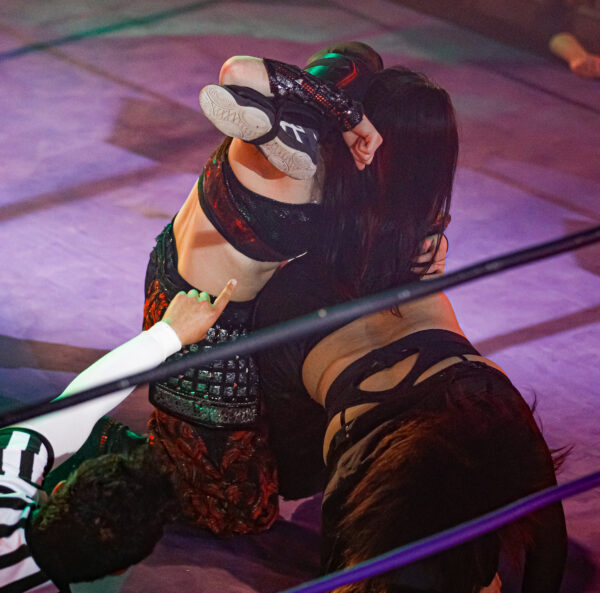 Presently, the current Actresgirlz roster is made up mostly of newer and younger stars: Misa Matsui, Kouki, Sumikawa, Marino Saihara, Chika Gotoh, Natsuki, Naru, Chiaki, Iwai Kyoka, Marina Hamada, with many more to debut, under the mentoring and guidance of veterans Miku Aono, Act Yasukawa, Mari Sakamoto, Mii, and Yumi Agawa.
Now, international fans can experience the show across the promotion's multiple outlets:
Streaming Service: Actwres girl'Z.net
YouTube Channel: youtube.com/@ACTWRES GIRL'Z
Official Website: Actwres girl'Z.com
But that's not all! Follow along with me on this website, as I take you through a journey of discovery—or, if you have been following AWG for a while, rediscovery—in a series of upcoming blog posts. Stay tuned for individual spotlights on the roster members and so much more!
---
RESTRUCTURED AND REVITALIZED: How Actwres girl'Z Continues To Shape Joshi Pro Wrestling
TEXT & PHOTOGRAPHY BY ISSA MARIE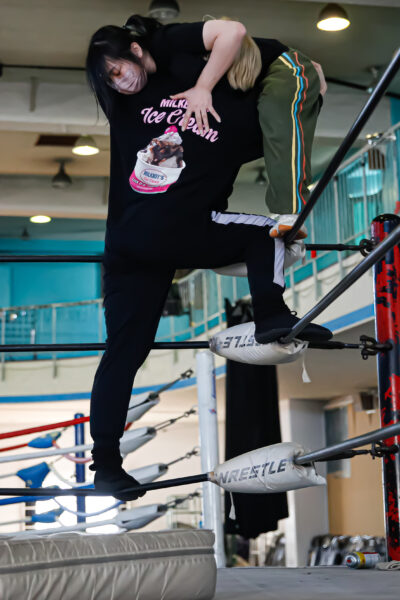 プロレスでは、色んな選択肢を求める声がかつてないほど高まっている。ファンや業界関係者からは、団体やレスラーが常に違うなにかを提供する必要性があります。日本では、ほとんどの団体のトレーニングやビジネスモデルにおいては同じような構造を持っていることに気づかされます。だからこそ、アクトレスガールズの存在感は際立っているのです。
16年前、AWGの社長である坂口敬二は、女優やアイドルをプロレスで育てることを目標とした学校と団体、業界初なコンセプトを立ち上げた。彼のビジョンは、従来のプロレスファンではないファン層にアピールすることだった。そして、プロレス界で活躍する女性の活躍の場を広げる選択肢を作りたかった。幸いなことにどっちも成功したようです!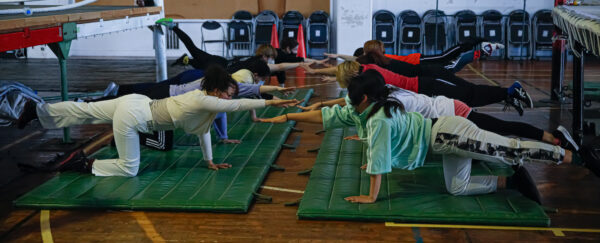 日本滞在中、運よくアクトレスガールズのトレーニングに招待され、彼女らがどんな人たちで、どんな仕事をしているのかを理解するためにきました。一番目立ったのは、トレーニングに対する姿勢と、トレーナー達が新人たちへの温かさ・歓迎していることでした。その日、3人の新入生が初めてのトレーニングに参加しましたが、先輩たちは問題なく新入生たちにトレーニングに含まれていることを確認しました。
これこそがアクトレスガールズの魅力。彼女らが協力し合い、練習のレベルに関係なく誰もが歓迎される空間を作り上げる。唯一必要な条件は一生懸命に頑張る気持ちを持つこと。
新入生の多くが仕事をしていることを考慮し、団体側ではメンバー全員が練習に参加できるようスケジュールを柔軟に設定しています。 惡斗さん昔こう言った:「私たちは全員プロの女優です。表情も動きも、お客さまを楽しませるために魂を込めて演じています。この団体は、他の団体と比較するとまだ新しいのですが、メンバー全員に才能があり誰もがスーパースターになるために必要なものを持っています。そして、私たちが団体として全米に進出する時には、米国のファンの皆さんには、すでにアクトレスガールズを楽しみにしていてほしい」とのことです。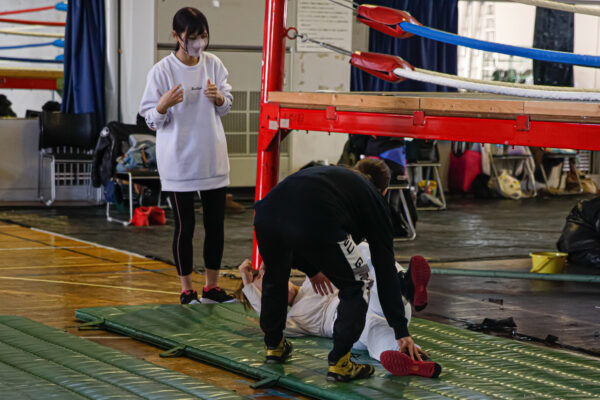 アクトレスガールズと他の女子団体と違って、年間を通して新入生を募集し維持し続けることです。アクトレスガールズの強みは、新入生を様々なメディアで活躍するプロフェッショナルに育てる。リング上だけでなく、テレビ出演やラジオ番組の司会もこなします。雑誌やネットのインタビュー、モデル、トークライブなど、個性なイベントにも参加しています。
坂口社長は2007年以来、女優、アイドル、モデル、アスリートなどの育成、マネージメント、プロデュースなどの機会を作ってきました。安納サオリ、万喜なつみ(なつぽい)、ヒメカ、中野たむ、高瀬みゆき、SAKI、川畑りこ、安川惡斗、まなせゆうな、風香など、女子プロレス界で最も有名な選手を育て上げ、彼女たちを成長させ、プロレス業界を再構築させるプラットフォームを設立し、日本における女子プロレスの状況を著しく変化させる。坂口社長は、多くの若い選手を各団体のプロレスに参加させ、スーパースターとしての地位を確立させた責任者である。
2015年、Actwres girl'Zは初のブランドグループ 「Beginning 」の誕生を見ました。テレビやメディアへの露出により、日本全国からたくさんの応募が来ました。ご要望にお応えして、Actwres girl'Zは2019年にもう一つのブランド「COLOR'S」を追加しました。
[編集部注:このグループの代表は、AWG出身のSAKIがフリーランサーとしてユニットを継続し、2022年を通じてスターダムに出場したことが注目されている]
2021年12月をもってアクトレスガールズはプロレス団体としての活動終了を発表しました。プロレスを用いたよりエンターテインメント性の高い公演へと移行するために
大幅な方針転換となりました。
2022年では、アクトレスガールズはリニューアルし、「アクトリング」と「アクトレスリング」に分かれて再編集されました。
「アクトリング」はストーリーやアニメがメインでリングを舞台にして独特な世界観であります。プロレスのアクションシーンが含まれます。アクトレスガールズの選手たちが「アクトリング」で別のキャラクターを演じ、毎月新しいイベントが開催されます。
一方、「アクトレスリング」は演出を最小限に抑え、従来のプロレスに近い大会を中心にします。選手たちが実名で戦って、ポイントを取得しながらファンとつながることを目標としています。
「アクトレスリング」は独白のルールで運営される団体で新しく「真」のスポーツエンターテイメントを創造しています。たまに試合のカードはファン投票やポイントシステムで決められています。アクトレスガールズの選手たちがファン投票、個人チケット予約枚数、グッズ販売の売り上げ、練習への参加、メディア露出の回数、運などでポイントを集められる。そのランキングは今後のブッキングの判断材料になります。
現在の所属メンバーは若手が多く含まれています:松井珠紗、皇希、澄川菜摘、才原茉莉乃、後藤智香、夏葵、なる、CHIAKI、岩井杏加など。練習生の方はベテランの指導のもとデビューを目指しています。そのベテランたちは:青野未来、惡斗、坂本 茉莉、未依と阿川 祐未となります。
是非配信サービスやYouTube、公式もチェックして下さい:
配信サービス:Actwres girl'Z.net
YouTube チャンネル: youtube.com/@ACTWRES GIRL'Z
公式ホームページ: Actwres girl'Z.com
しかし、それだけではありません!このシリーズでは、今後のブログ記事を通してみなさんを発見の旅にお連れします。 このブログでは、アクトレスのメンバーそれぞれの魅力に迫ります!