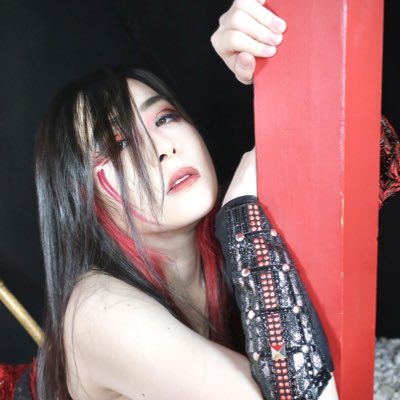 The Actwres girl'Z Star Brings Her "Evil Actress Spirit" To WrestleMania Weekend
TEXT & PHOTOGRAPHY BY ISSA MARIE
THE "JAPANESE DRUNKEN Samurai" with the "Evil Actress Spirit" is headed to Hollywood, and you do not want to miss out on seeing her!
The former Act Yasukawa, better known for wrestling in STARDOM as a member of Oedo Tai, wants fans to meet ACT (pronounced AKUTO), the current incarnation of Yasukawa representing ACT Wrestling (popularly known as Actwres girl'Z, or AWG). "I am ready for the fans to meet this current and revolutionized version, ACT, who is very different from the past version most fans are familiar with."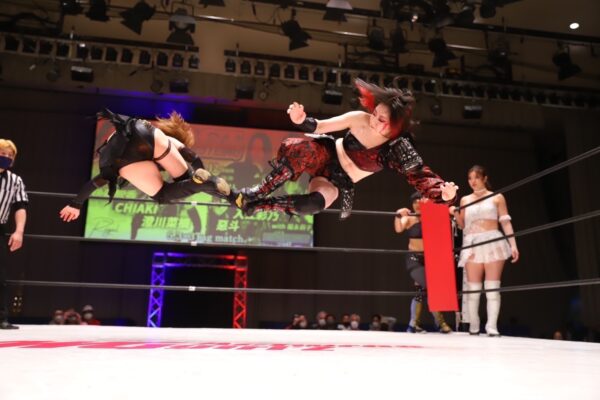 In pro wrestling, fans and analysts continually talk about the importance of an alternative. They reason that it makes sense to provide a product that is more appealing to a different demographic. Yet, when you look at most promotions—specifically in Japan—you will notice that nearly all of them share a similar structure in their training and business models.
And that is why AWG stands out. ACT wants to show the wrestling world the diverse talent that resides in the growing promotion, which, notably, differs from all others in one key way. "All of us are professional actresses," she said. "Every expression, every move, we put our soul and heart to entertain the audience.  The organization is still very new when compared to the other promotions, but there is so much potential and talent in every member. Everyone has what it takes to become a superstar.  And, when we do come out to the states as a group, I want the US fans already looking forward to Actwres girl'Z."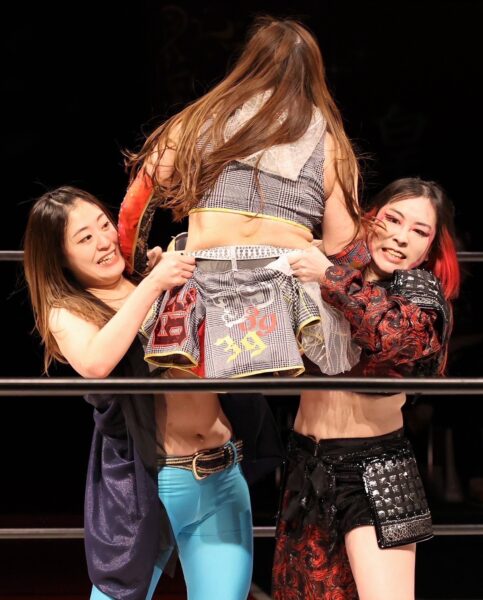 While that group trip hasn't yet been realized, ACT is looking forward to the new experience of representing AWG over WrestleMania Weekend. "Previously, at Stardom, I traveled and wrestled as a member of Oedo Tai," she recalls. "But this time, I am on my own, tagging with Aspyn Rose for the first time, as well as being a part of a four-way match against Brooke Havok, Kidd Bandit, and Billie Starkz. I have to prepare for the match, study their movements. I am looking forward to it."
Indeed, with the latter four-way, Relentless Wrestling is starting off WrestleMania Weekend by giving us joshi fans a dream match we did not know we needed in our lives!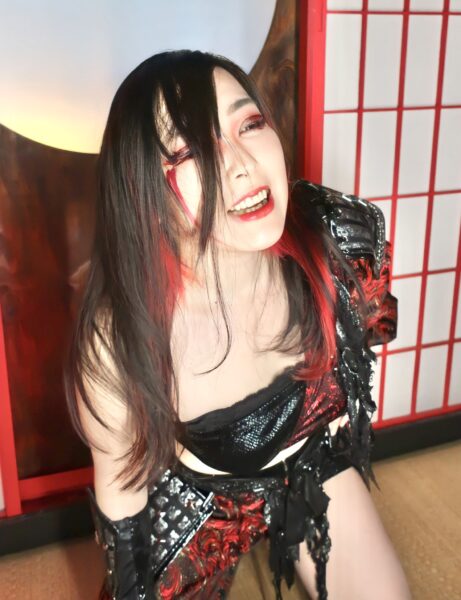 Speaking of dream matches, ACT is no stranger to them. When asked to name hers, she could not settle on a single bout. "I have to say, it was Yuzuki Aikawa, August 19, 2012, Stardom 5STAR Grand Prix [tournament] match," she said. "Or versus Kairi Hojo (KAIRI), on January 26, 2014, the Wonder of Stardom championship belt match. I cannot decide, because both bouts gave me a special impression that I will never forget."
For the fans that will be introduced to her via her many appearances during WrestleMania Week, ACT has a personal message: "Hello everyone, I'm ACT from Actwres girl'Z. I am the 'Japanese Drunken Samurai,' by loving the Japanese culture and its sake, as I am called the 'Evil Actress Spirit.' Please enjoy meeting my different personalities, in and out of the ring. If you enjoy meeting me and my pro wrestling, I would also like you to know Actwres girl'Z through me. Thank you very much!"
WrestleMania Week Schedule:

March 29

Pandemonium: Pro Wrestling
5:00 – 7:30 pm PDT
Don Quixote Event Center
Relentless Wrestling
9:00 – 11:00 pm PDT
Don Quixote Event Center
March 31
WrestleCon (appearance/signing)
9:00 am – 2:00 pm & 3:00 – 5:00 pm PDT
Millennium Biltmore Hotel
April 1
WrestleCon (appearance/signing)
9:00 am – 2:00 pm PDT
Millennium Biltmore Hotel
April 2
WrestleCon (appearance/signing)
9:00 am – 2:00 pm PDT
Millennium Biltmore Hotel
Merchandise for Sale
Red USA-Exclusive T-shirts
Black USA-Exclusive T-shirts
4 different Act portraits
Two Shots (Cheki)
Act Yasukawa Lapel Pins
Actwres girl'Z Lapel Pins
Act Yasukawa Stickers
Additional Actwres girl'Z portraits