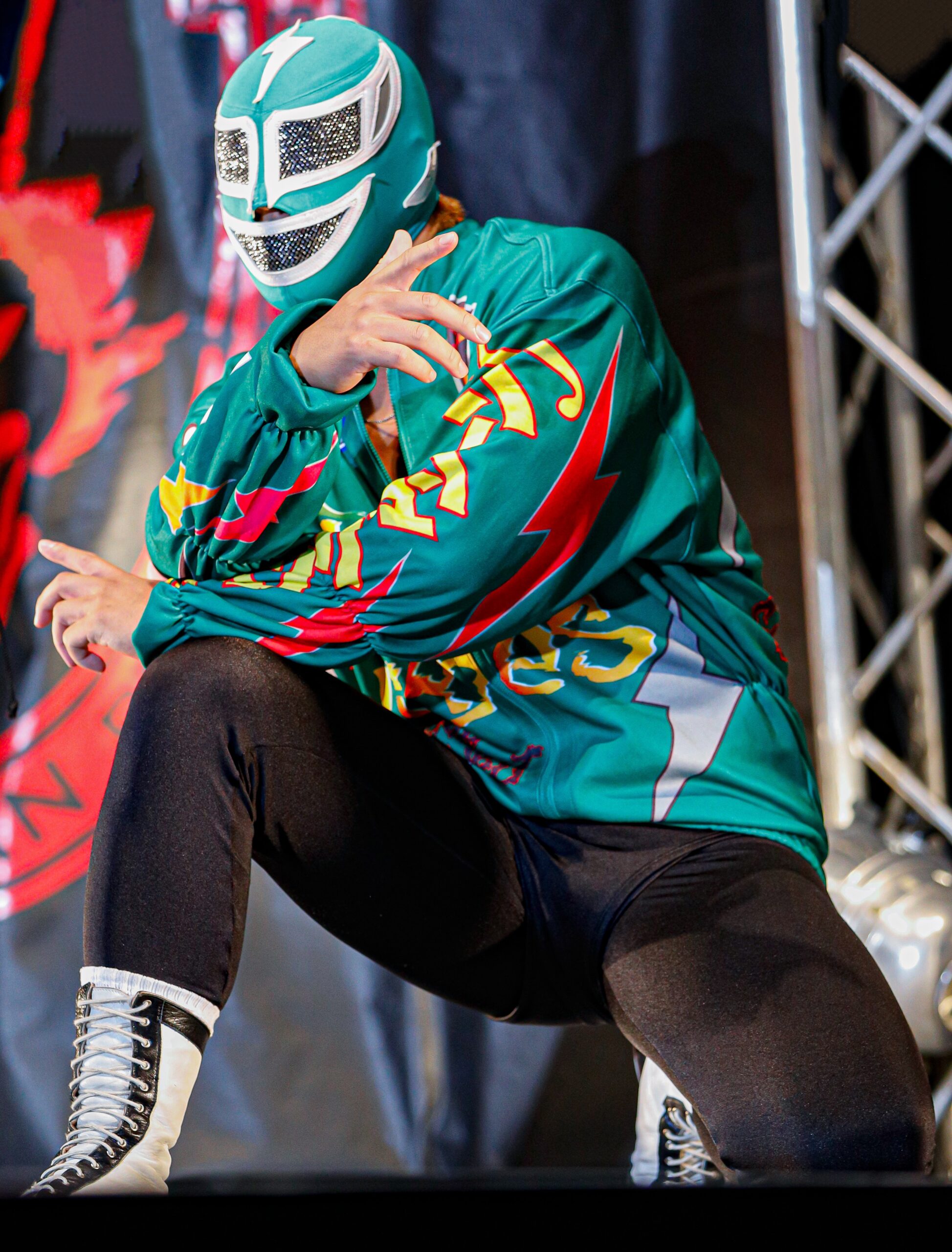 STRONG MACHINE J: Opening The Twin Gate With Breakdancing Aggression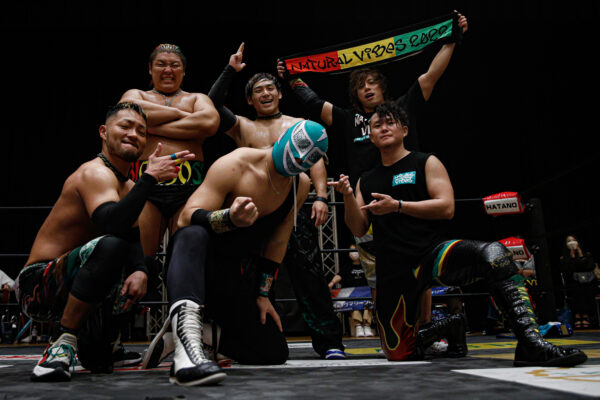 Text & Photos by Issa Marie
WHEN YOU ARE a second-generation wrestler, there is often undue expectation placed on you to carry the family legacy … or even exceed it. This also creates an excess level of stress for such an individual to show that they have the potential and ability to succeed on their own merits. Strong Machine J (SMJ) understands this better than most, being the son of New Japan Pro-Wrestling icon Super Strong Machine.
Making his debut in 2019, SMJ quickly showed that he was very much his father's son by winning his debut match using his dad's trademark Machine Suplex Hold. He became a champion in record time, maintained an eight-month undefeated streak, and was later named Tokyo Sports 2019 Rookie of the Year.
Unfortunately, a shoulder injury in late-2020 sidelined SMJ for eight months. And his inability to rely upon the Strong Machines once the unit was disbanded served as the catalyst for things to change—arguably, for the better!
He reflected on this during a recent conversation with PWI: "Upon returning from injury in August 2021, failing to capture the Twin Gate titles with Strong Machine K at Dangerous Gate in September 2021, and the disbandment of the Strong Machines at the beginning of the year, I found myself alone … wondering what was next for me."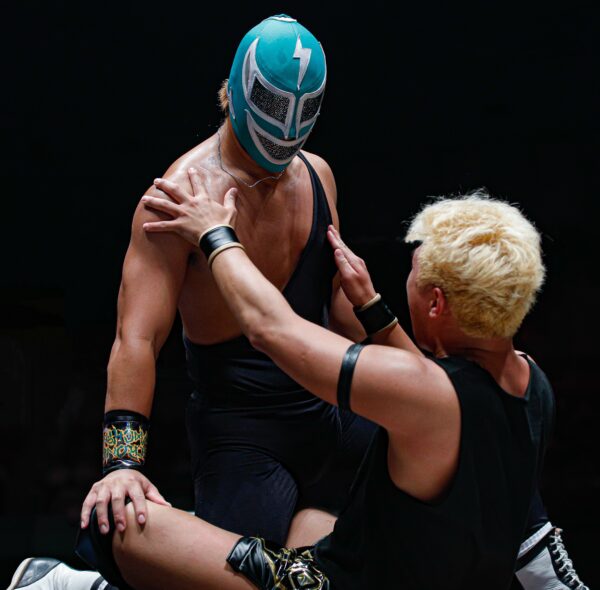 For the better part of February, March, and April, we saw SMJ team with numerous partners, most of whom he enjoyed great chemistry with.
Heading into King of Gate, we noticed an even greater change in SMJ. He began to show a level of aggression we had not seen before.
"I wanted to show more of who I am," he said. "So that units in Dragon Gate would notice that there was more to the 'Strong Machine' of the past."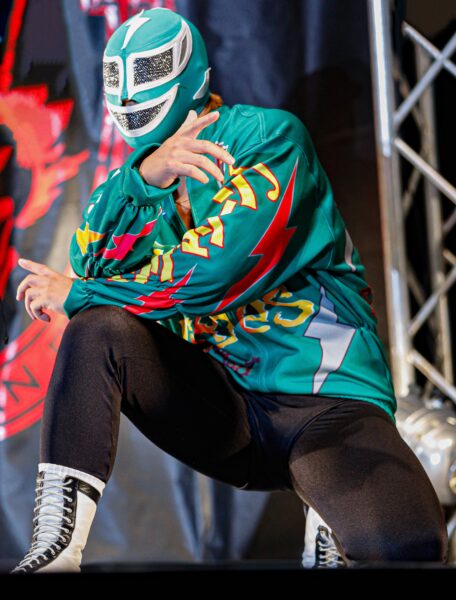 And the units took notice! HIGH END—most notably, YAMATO, with his "I pay J, I pay!" sales pitch—was the first to publicly show interest in SMJ.
However, unbeknownst to us at the time, there was another leader willing to give SMJ the chance and platform he was seeking, after months where he questioned if he would be able to break through the Machine name expectations that had been placed on him.
"Kzy saved me," said J. "He saw my potential and has made it possible for me to have opportunities in Natural Vibes, be the truest version of myself. The side I always wanted to show. But, most importantly, who I needed to be."
When SMJ incorporated his breakdancing into Natural Vibes' entrance at the King of Gate Finals, it was such a surprise that the audience (momentarily) broke with the staunch no-cheering rule, put in place many months ago to reduce the spread of COVID-19.
"Joining Natural Vibes has given me the ability to utilize my strength to enhance the unit and show the world what I am capable of," J told PWI.  "I have now subtlety changed my image and revealed a side of me that was unknown to the fans. Old-school Strong Machine. Incorporating an aspect of my personal life, breakdancing, [which is] something I have done from a young age."
Along with the breakdancing, SMJ has continued to display a new fire inside the ring—most recently, during a no-DQ bout at Dangerous Gate. And, after a key win against the current Open the Twin Gate champions, SMJ and BIG BOSS Shimizu will challenge for the title belts at Gate of Destiny on November 6. You can sign up for the network, DragonGate.live, to watch.
Stay tuned for part two of this interview, as we discuss the leading role Strong Machine J has assumed and why his words are not always full of "Good Vibes Only."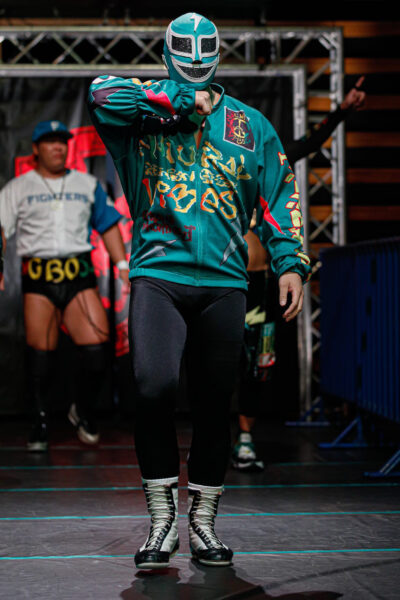 RECOMMEND VIEWING
Strong Machine J and Strong Machine K vs KING Shimizu and Yokosuka Susumu, Open the Twin Gate Championship at Dangerous Gate 2021
Strong Machine J vs Shun Skywalker, King of Gate 2022, May 25, 2022 (starts at 15:00)
Strong Machine J joins NATURAL VIBES, June 2, 2022 (starts at 3:09)
Open the Triangle Gate Championship Three Way Match – HIGH END vs NATURAL VIBES vs M3K, Kobe World 2022 (starts at 8:23)

NATURAL VIBES vs Z-Brats, October 5, 2022 (starts at 17:25)
Kzy and Strong Machine J vs KAI and H • Y • O, October 23, 2022 
二世代選手ともなると無理に期待されるでしょう。それに伴い、自分の実力で成功するために過剰なストレスを感じるでしょう。元・新日本プロレスの象徴であるスーパー・ストロング・マシーン選手の息子ことストロングマシーン・J選手は誰よりも理解している。
2019年のデビューで、父の必殺技である「魔神風車固め」で見事に勝利を果たしました。間もないころにチャンピオンになって、8カ月間無敗でその後東京スポーツ2019年の新人賞に選ばれた。
しかし、2020年末に肩を痛め、8カ月間欠場することになりました。そして、ストロング・マシーン軍団が解散し、属するユニットも無くなってご自身の変化のきっかけとなりました。
PWIとの会話の中で振り返りました。「2021年8月に復帰し、デンジャラス・ゲート大会でストロングマシーンKとツインゲート王座を奪取できず。 年明けにストロングマシーン軍対が解散するとになり、一人になりました・・・次はどうなるのかと思いました。」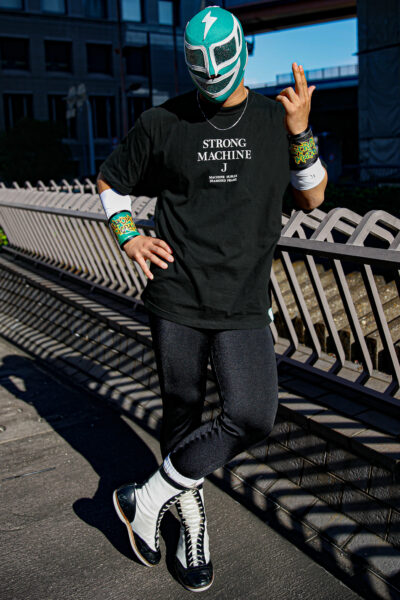 2月から4月にかけて、色んな選手とタッグを組み、KING OF GATEに入るとさらに大きな変化が起きました。これまでに無かったアグレッシブ面も見せられました。
「もっと自分を出したいんだ。ドラゴンゲートのユニットが過去の"ストロングマシーン"と今までは違う。」さっそく注目したのはHIGH ENDのYAMATO選手でSMJ選手にすぐ売り込みに来ました。
私たちが知らないうちにSMJ選手が求めていたチャンスを与えてくれた別のリーダーが待っていた。「マシーン」という名を超える機会を。
「私を助けてくれたのはKzy選手でした。ナチュラル・ヴァイブスで自分の可能性を見開いて、本当の自分で居られることができる。ずっと見せたいと思っていた面を。何よりも自分のあるべき姿を」
KING OF GATEでSMJ選手がナチュラル・ヴァイブスと入場する時にブレイクダンスを披露した結果、あまりにも大きな反響で会場の観客が一瞬応援禁止ルールを破ったのだ。
「ナチュラル・ヴァイブスに加入したことで、自分の力を生かしてユニットをもっと発揮でき、自分の実力を示すことができるようになりました。ちょっとだけイメージを変え、私生活の一面であるブレイクダンスをファンに見せることができました。」
ブレイクダンスと共にリング上では新たな炎が沸き上がりました。最近ではデンジャラス・ゲートでの活躍やツインゲート王者相手に見事な勝利を収めました。今後の11月6 THE GATE OF DESTINY大会ではSMJ選手とBIG BOSS清水選手がツインゲート王座に挑戦することになりました。「https://dragongate.live/」で見逃すな。
後編は後日公開する予定なので是非ご期待下さい!