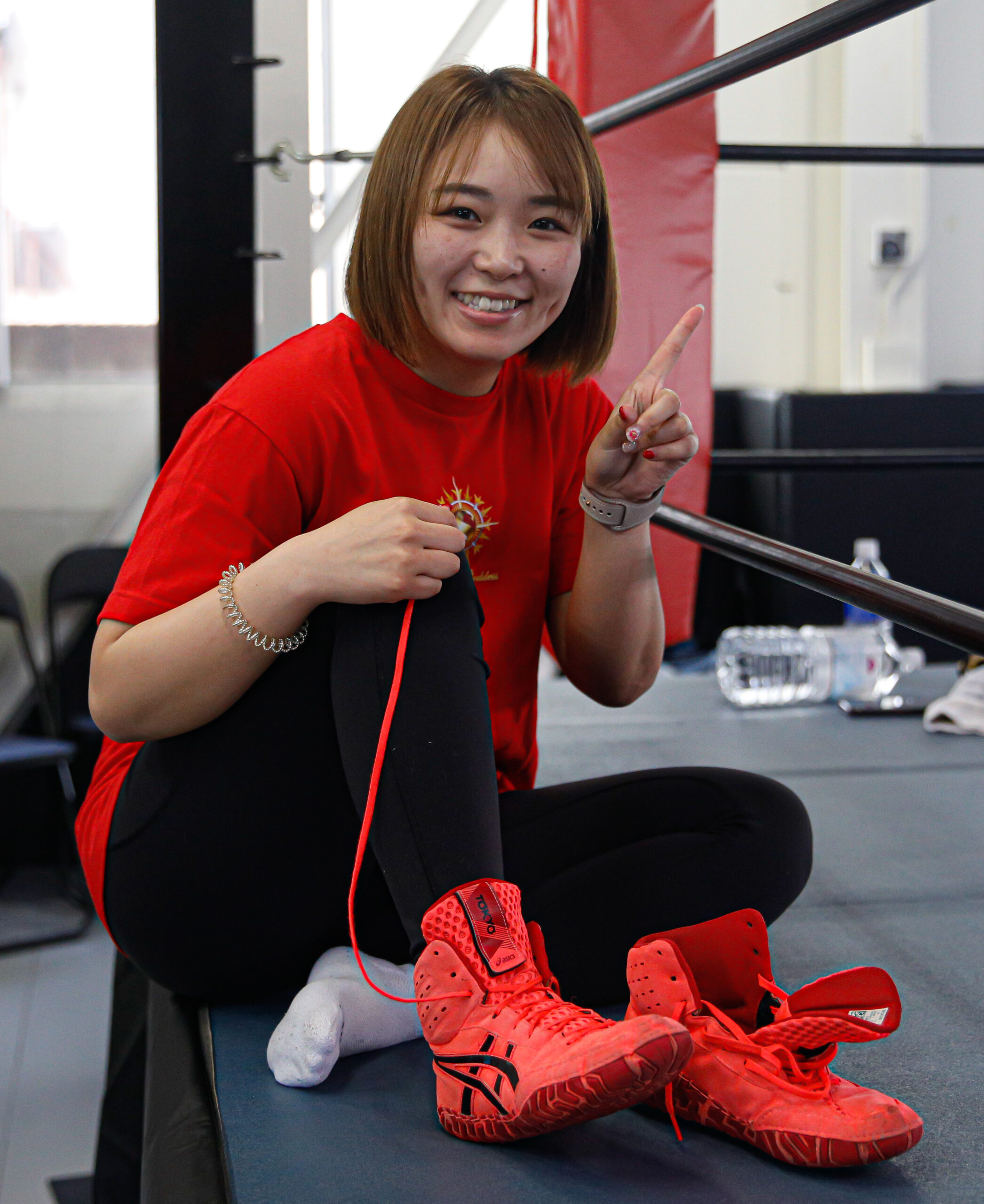 From on the ground in Japan, here's a special preview of the second produce show promoted by Sareee, complete with words from the joshi superstar herself.
TEXT & PHOTOGRAPHY BY ISSA MARIE
[except for official show graphics]

Following the success of Sareee-ISM Chapter 1, a complete sellout with a high streaming rate, Sareee is ready to do it again. This time, at Sareee-ISM Chapter 2, she is giving fans the best of the Western and Japanese styles by forming a pro wrestling dream team with the former IWGP Women's Champion, KAIRI. 
While in Japan, I had the opportunity to speak with Sareee about Sareee-ISM Chapter I and choosing KAIRI as her partner for this latest round.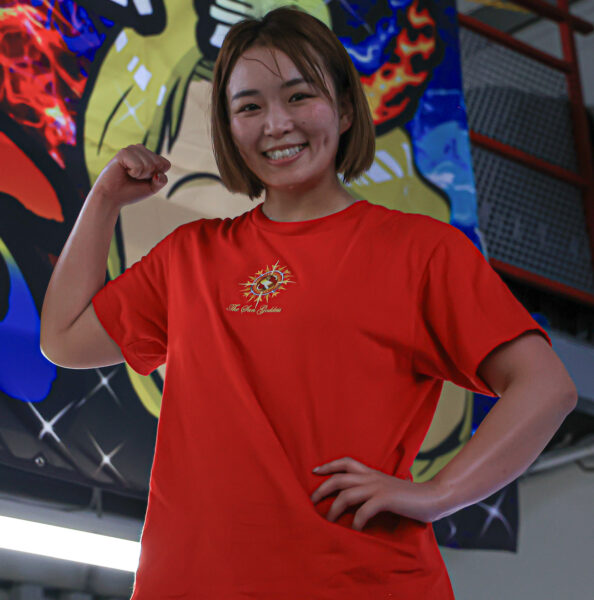 "It had been a while since I last wrestled in Japan … wrestled Chihiro Hashimoto," Sareee reflects. "Unfortunately, I was not victorious in my triumphant return match, but not being able to win fueled me. I have now made it my personal goal to defeat Hashimoto in our next encounter."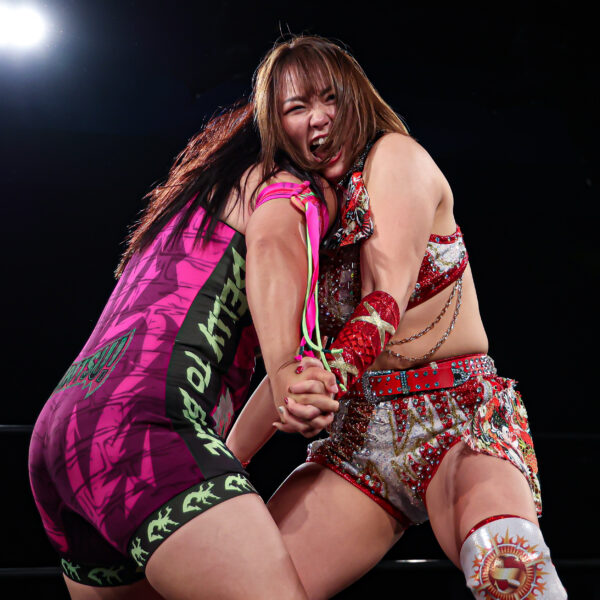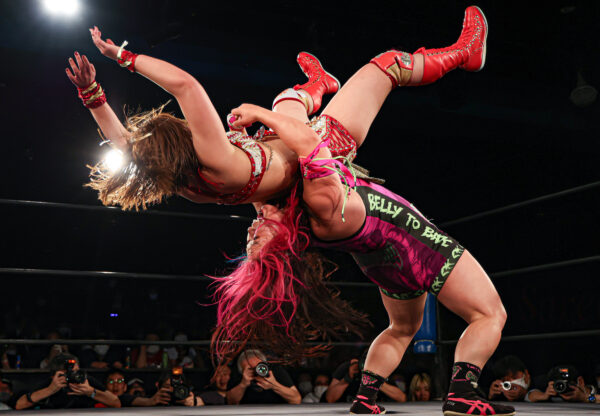 Sareee is speaking of the main event of her first produce show. Aside from the headline match not ending in her favor, the card was a resounding success on all counts. "That night, I was able to use all of the knowledge I gained here in Japan and overseas," she tells me. "And I am very happy with the results and success of Sareee-ISM Chapter I."
Loss aside, the overall experience of the first Sareee-ISM show was all the encouragement she needed to want to do it again. But why only a four-match card?
"I believe that in pro wrestling, quality outweighs the quantity of the matches ," said Sareee. "Fans pay to watch the best pro wrestling." And ain't that the truth!
A higher number of matches doesn't necessarily translate to selling more tickets. However, I would say that teaming with KAIRI will certainly help. Smiling, Sareee explained that "for the second show, I wanted to show the fans the best of both worlds [Western and Japanese styles of pro wrestling] and I can only do that with KAIRI; we are the only ones that can do it!" While their respective experiences were very different, both Sareee and KAIRI worked tirelessly to incorporate their deep-rooted joshi training into their sports entertainment wrestling while under the WWE umbrella.
Headlined by the tag team match featuring Sareee and KAIRI, Sareee-ISM Chapter 2 will stream live worldwide via sareeelive.com: Friday August 4, 2023, 7:00 p.m. JST/6:00 a.m. EST/3:00 a.m. PST.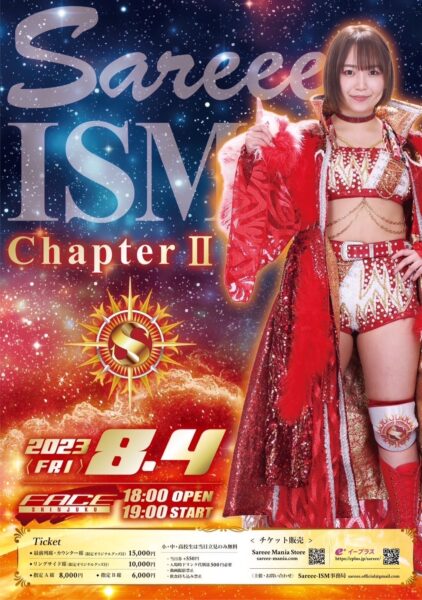 The match card is one you will not want to miss:
Opening Match
Chi Chi vs Ibuki Hoshi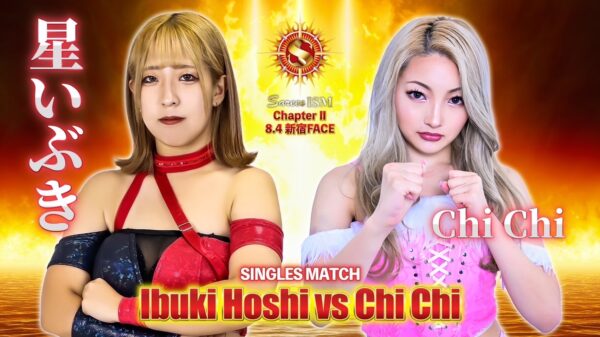 Second Match
Kaoru Ito & Kohaku vs Jaguar Yokota & Kizuna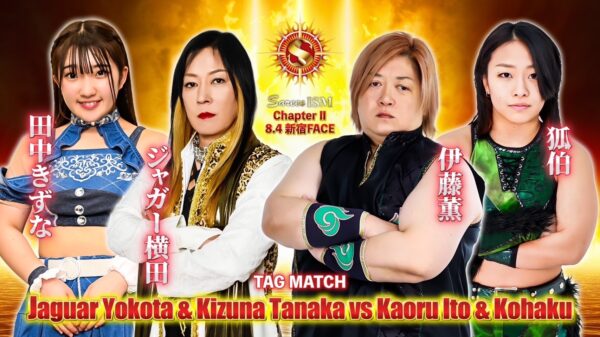 Semi-Main Event
Miyuki Takase vs Mio Momono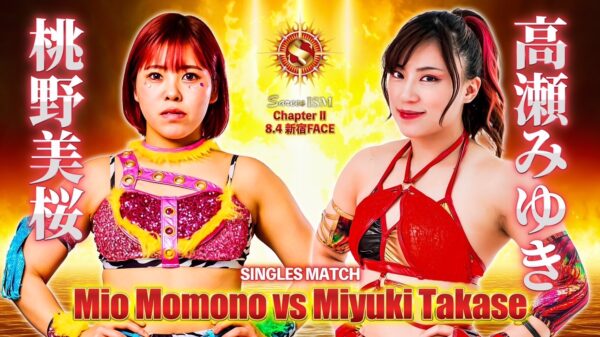 Main Event
Sareee & Kairi vs Arisa Nakajima & Takumi Iroha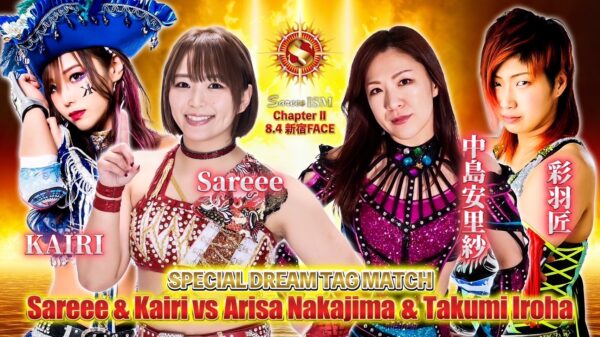 I didn't need much convincing to watch this show But, if you're still unsure, Sareee has a message for you:
"I hope that all fans around the world stream this second chapter, where the beauty of Strong Style is showcased by the wrestlers that came before me, and the future of Joshi. This match card is a dream come true, from America to Japan, WWE/NXT to Sareee-ISM, KAIRI and I want to show you the best of pro wrestling of both worlds. Thank you for your continued support! I look forward to the day we can meet again!"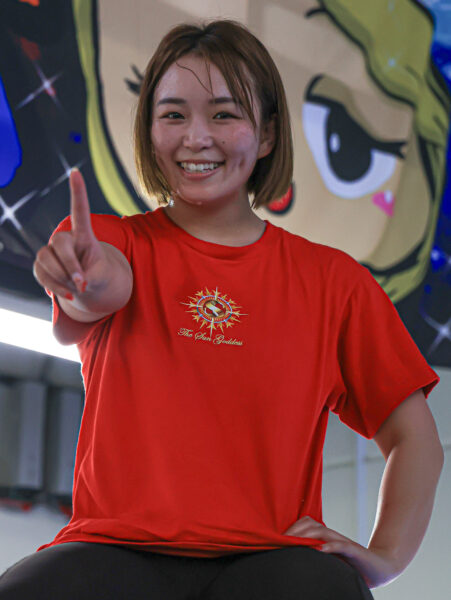 And stay tuned for Part II of this interview, where Sareee and I talk about her typical day … and I share what it was like to watch her train with her mentor, Kauro Ito!