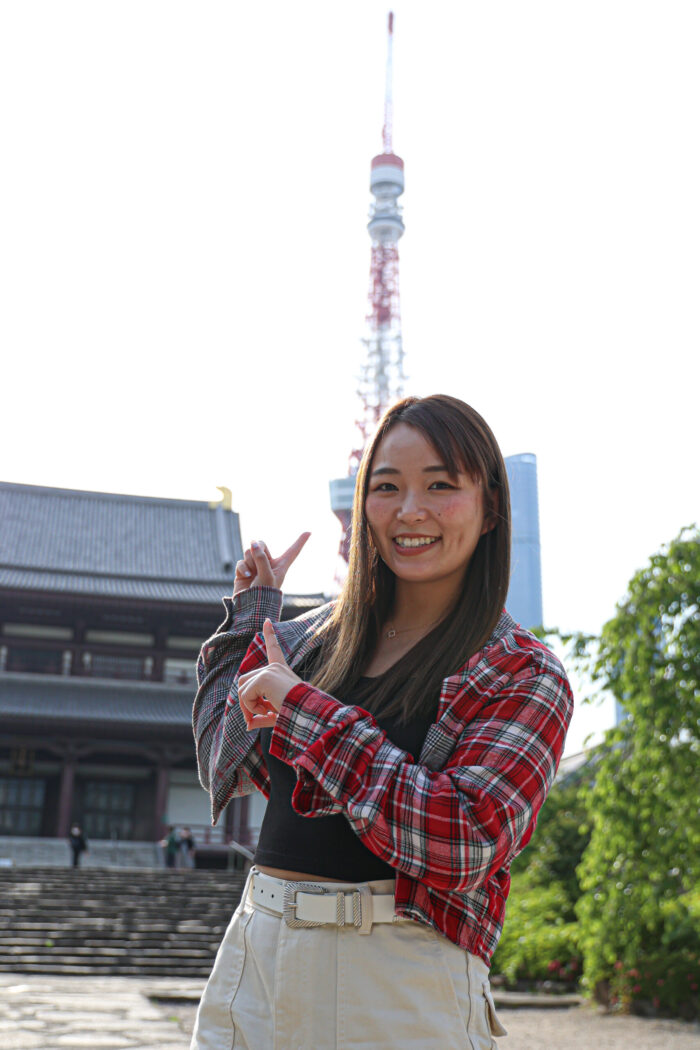 Following her stay in WWE NXT, "Sarray" is gone … but Sareee has returned to Japan to rejoin the fight!
TEXT & PHOTOGRAPHY BY ISSA MARIE

IN MARCH 2023, Sareee confirmed her departure from WWE, where she had competed on the NXT brand for the better part of three years under the name of "Sarray." Now, she has returned to her original home of Japan with a reignited purpose: to show what pro wrestling, from her perspective, is all about.
Ahead of her much-anticipated produce show, Sareee took the time from her busy schedule to meet up with PWI Japan correspondent Issa Marie at TERA CAFÉ SHIEN ZOJOJI in Tokyo, for a special, in-person interview.
"Pro wrestling is a fighting art," Sareee told PWI. "Strong showing between opponents. And, after two years of not being able to show it, my goal is to reintroduce the fans to my core fighting style."
Though she impressed sizable, global audiences with her spirited performances on NXT, longtime fans of Sareee knew that she was not being utilized to her full potential. Prior to signing with WWE in early-2020, and relocating to the U.S. months later, this prodigy wrestler seemed destined to carry on the legendary, traditional Japanese style of All Japan Women's Pro-Wrestling. She debuted at age 15 for World Woman Pro-Wrestling Diana, the only organization to carry on All Japan Women's training system under the tutelage of joshi greats Jaguar Yokota, Kyoko Inoue, Kaoru Ito, and Nanae Takahashi. She pushed her body to the limit, learning foundational pro wrestling moves that require long years of discipline to truly master.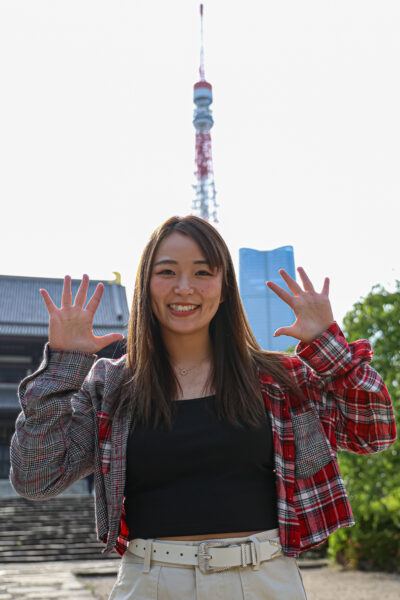 In doing so, Sareee became "the last surviving hope" of joshi strong style wrestling. After six impressive years with Diana, including a tag title reign with Yokota, she joined up with Takahashi's burgeoning SEAdLINNNG promotion. At Meiko Satomura's Sendai Girls, she battled Chihiro Hashimoto in a series of hard-hitting and globally acclaimed matches. After returning to Diana in 2018, she finally claimed her home promotion's top single championship … twice.

So impressive was Sareee that she was publicly applauded by her wrestling idol, Antonio Inoki, gifted a mask by Satoru Sayama (Tiger Mask), and given the blessing of Masahiro Chono to use his STF hold. It is unsurprising, then, that Sareee was recruited by WWE, where she would spend two years of her career learning the entertainment aspect of the sport she held so dearly.

While signing a WWE contract is a lifelong goal for many grapplers, for Sareee, it was an exciting new challenge. "At the time I was recruited, I was unfamiliar with the company," she admits. "I was told I would be able to be a similar version of the pro wrestler I was in Japan … however, it wasn't long before everything changed."

Often working alongside newer and less experienced talent, the NXT talent known as Sarray was notably more subdued than the fiery ring warrior who had initially grabbed the attention of the industry leader. Her look and on-screen persona also changed, much to the chagrin of longtime supporters.
"While it was not what I had expected, I have no regrets," Sareee reflected. "That time in WWE, I was able to learn about the entertainment side of the 'industry' that is not as prominent in most Japanese promotions."

Called "The Sun Goddess" for her explosiveness and charismatic in-ring presence, Sareee speaks kindly of her former coworkers. "I really enjoyed working with Zoey Stark and Tiffany (Stratton) during my time in NXT and training with Franky Monet (AEW's Taya Valkyrie)," she said. "We (Franky and I) wanted to have a match on TV because we had great chemistry when we trained and practiced together. We even went to management to see if it would be possible, but it did not happen."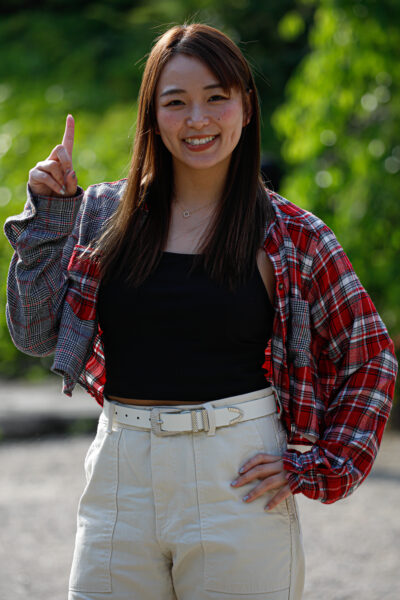 Sadly, there were other matches Sareee looked forward to that were, for various reasons, not able to take place. "When I first learned about NXT, I saw a match of Ember Moon (AEW's Athena), and I was amazed by her," she recalls. "We were supposed to have a match, but it was canceled."
Similarly, planned bouts with Toni Storm and Meiko Satomura were called off. If given the chance, Sareee would still like to wrestle these women. She also expressed interest in facing record-setting WWE Raw champion Bianca Belair. "I am very curious about her strength, testing her abilities and her limits," said Sareee.

Considering that she had strayed away from the big promotions while in Japan, it seems reasonable to wonder whether competing at NXT was ever in Sareee's best interests. On the other hand, the move made perfect sense, given her desire to showcase her vision of pro wrestling on a worldwide platform. After all the unique challenges she has faced, we had to ask: Does "The Sun Goddess" have any advice for her Japanese peers who might be considering training and wrestling overseas?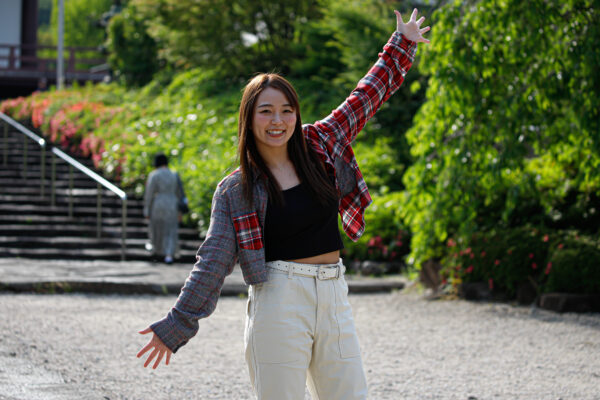 "If there's an opportunity to go, go for it!" she says. "Opportunities are few and far between [for us], so take advantage of them! Go for the experience!"

And that experience has inspired the 12-year veteran to produce her own card, Sareee-ISM, taking place on May 16, 2023, at Shinjuku Face event hall in Tokyo. The event will feature joshi wrestlers carrying on the torch of the traditional fighting art of Japanese women's pro wrestling.
"I want to thank all of the international fans gained for their support, by performing and fighting in the style of pro wrestling that I have always believed in and love," said Sareee. But, above all, she wants to be able to meet the high expectations that have been set.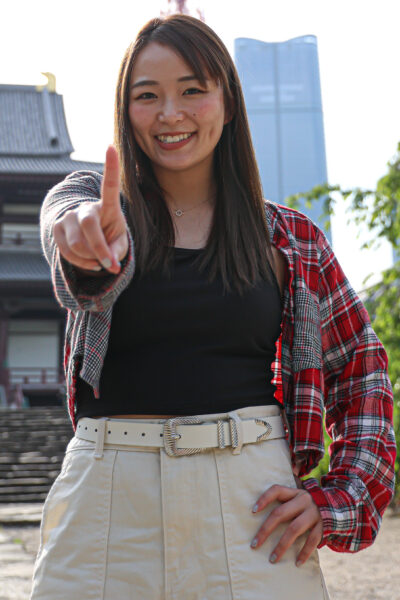 "I received a lot of support and encouragement from the fans during my time with WWE, which helped me pull through during the hardest of times," she told PWI. "I really appreciate them all, and want to give back to those who supported me, by being the best version of myself. I am very grateful for you all and look forward to seeing everyone again!
If you are not in Japan to watch Sareee-ISM Chapter 1, fret not, as the event will be streamed LIVE at https://sareeelive.com/

Note: The English Language Option can be found in its drop-down menu, top right). Start time is 7:00 p.m. local time, (6:00 a.m. on the U.S. East Coast, and 3:00 a.m. Pacific).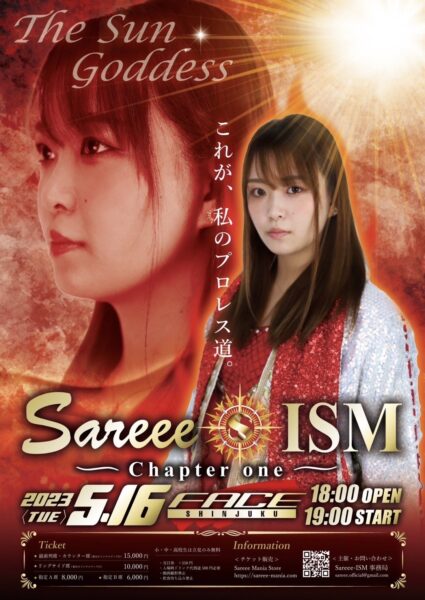 The match card for Sareee-ISM is as follows:

Opening Match
Riko Kaiju (SEAdLINNNG) vs. Yurika Oka (Sendai Girls)
10-minute time limit

Second Match
AKARI (Pure-J) & Arisa Nakajima (SEAdLINNG) vs. Ibuki Hoshi (Ice Ribbon) &
Miyuki Takase (Freelancer)
20-minute time limit

Semi-Main Event
Jaguar Yokota (Diana) & Nanae Takahashi (Freelance) vs. Kaoru Ito (Ito Dojo) & X [mystery competitor to be revealed at a later date]
30-minute time limit

Main Event
Sareee vs Chihiro Hashimoto (Sendai Girls)
30-minute time limit