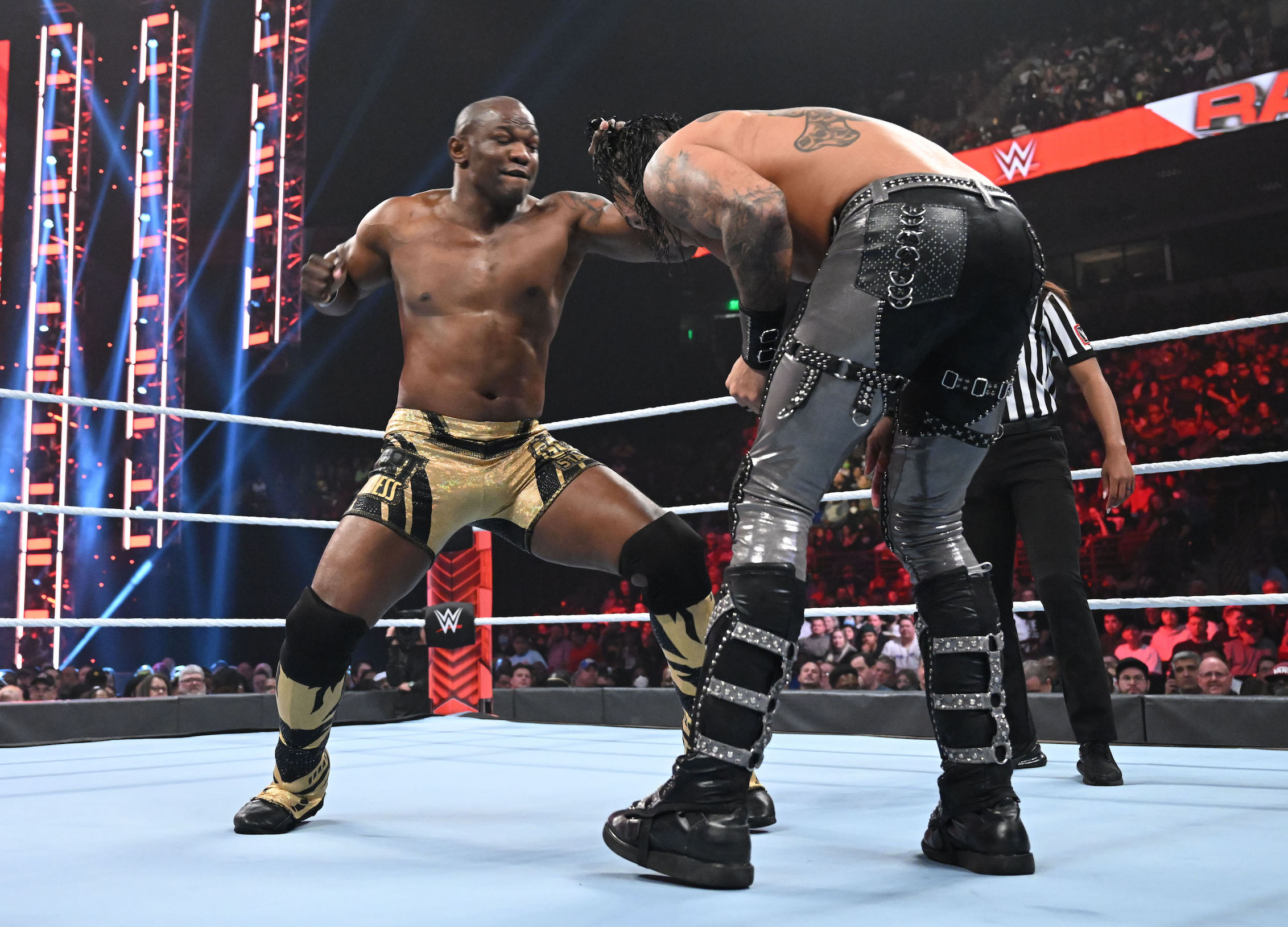 "I HAVE A LOT OF YEARS LEFT"—Shelton Benjamin 2.0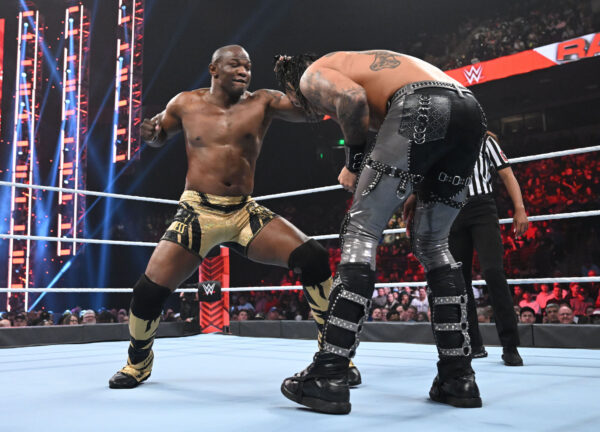 SHELTON BENJAMIN MAY be considered a veteran, but it's hard for the WWE superstar to wrap his head around the label. "I feel like I got here yesterday," the accomplished athlete said during a press junket Royal Rumble weekend.
It's a surreal feeling for someone who has spent 22 years in the pro wrestling ring after breaking out as an amateur in college at the University of Minnesota. The Golden Gopher even had a hand in honing the skills of one Brock Lesnar.
"When I think back, it was just yesterday I was doing dark matches against Justin Credible and William Regal. Many matches later I'm helping guys like Apollo [Crews] and Cedric [Alexander]," he said. "I'm looking at these talents who are doing things … I thought I was cool back then, but then I see guys like Ricochet doing things I wouldn't even think of.  It's a good feeling to know I've lasted this long. Originally, when I got into pro wrestling, my thinking was, This will be something good to try for two or three years and then move on to something else … I'm still here."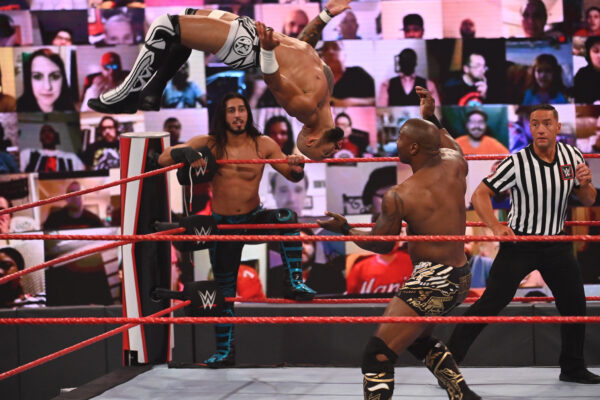 Benjamin returned to WWE almost six years ago, paired with Chad Gable. From there, a mutual friendship and love for the industry gave way to the Hurt Business. Bobby Lashley, MVP, Alexander, and Benjamin all wore gold and dominated Monday nights.
"When it ended, we were all not happy," Benjamin added. "We were broken up about it. We thought this was the greatest thing about our career,"
When asked if we'll ever see a true 2.0 version of The Hurt Business, Benjamin was somewhat noncommittal, but he remains open to the possibility of a spinoff. He and Alexander are keeping remnants of the name alive still teaming together. With "The Almighty" and MVP doing their own thing, the former world tag team champ does have a few ideas for potential recruits.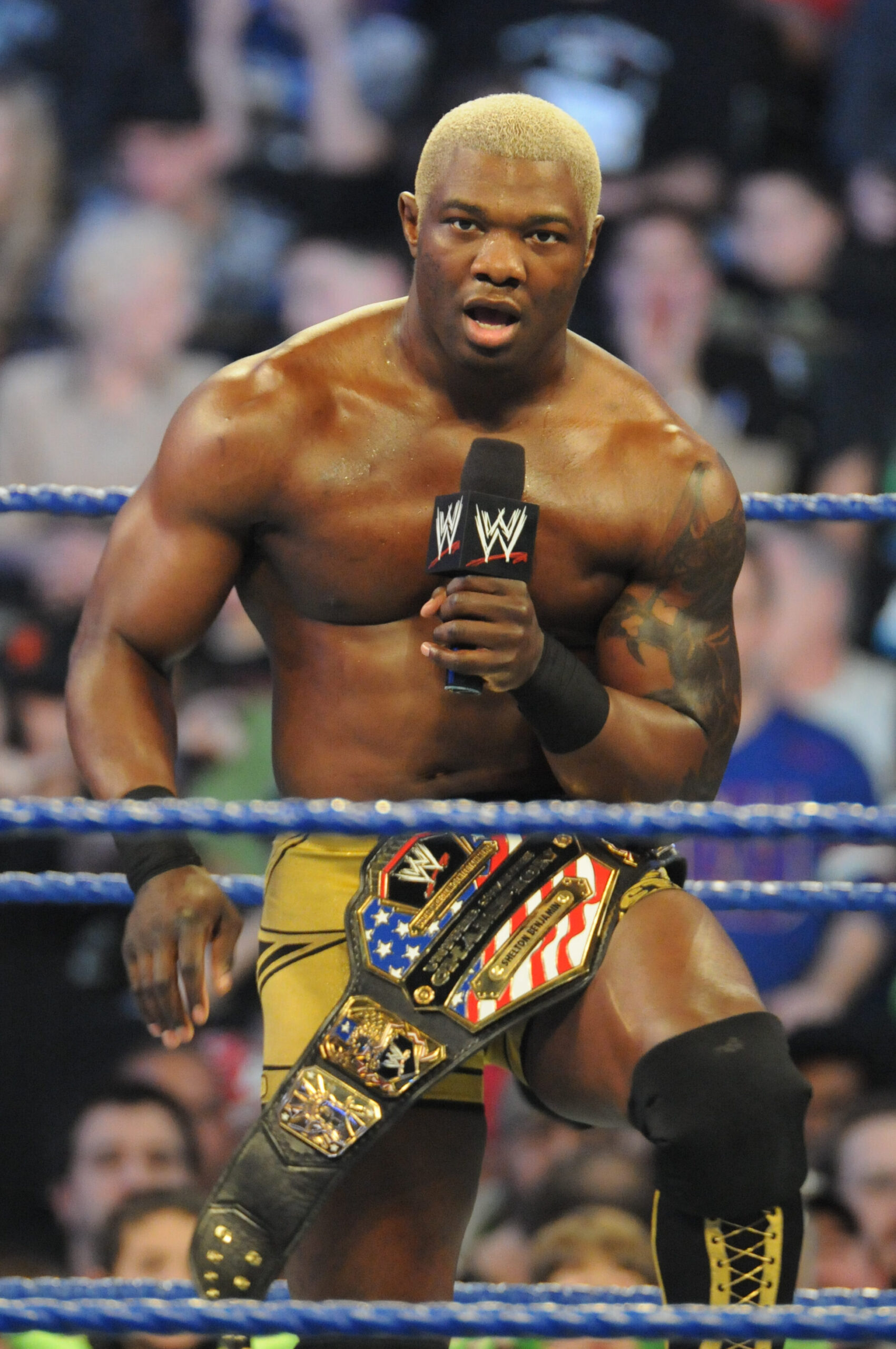 "Apollo would definitely be in consideration. Giant Omos. That would be a huge win, pun intended," he said. "Believe it or not, we have toyed around (with) having a female member of The Hurt Business. Number one on our list is Trinity [Naomi]. 'The Bloodline' might have an unfair advantage in that [recruiting] department. She is definitely on our shortlist."
Another who expressed interest in signing up with the group early on was Mia Yim. Although she has since been released from WWE and is preparing for her next chapter, her friendship with Shelton Benjamin remains strong—although you may not think that watching them banter and taunt each other on social media.
"She is like my best friend. She is like my little sister," Benjamin clarified. "I met her back in 2011, I believe, at an independent show. She was wrestling Mickie James. We just struck up a friendship from there. I ran into her from Japan. Over the years, we just developed this big brother-little sister banter. We are pretty vicious with each other. It's all in fun. It's one hundred percent fun. There are times when I want to hundred percent roast her and ask 'Are you okay if I said this,' because we are friends and I don't want to cross any lines.
"I have huge respect for her and her talent. So, anyone paying attention to us on social media, it's all for fun. We will bark back at people who are disrespectful. This is how we entertain each other and, hopefully, you are getting entertainment out of it too."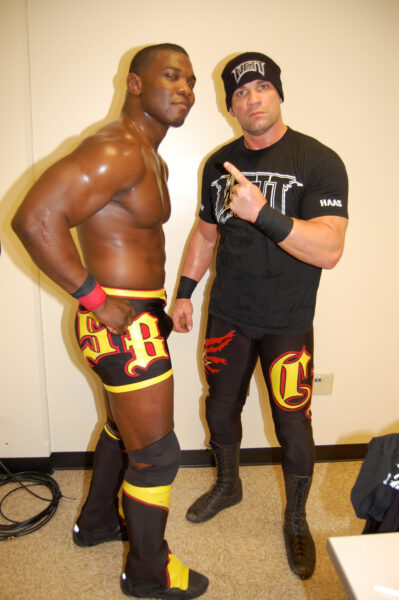 If The Hurt Business doesn't pan out, longtime fans could still one day enjoy a "World's Greatest Tag Team" reunion with Benjamin teaming with Charlie Haas. His former tag team championship partner recently returned to the ring at IMPACT and is building a run on the independent circuit. Benjamin is happy to see it.
"For fans, he disappeared, but I've known what Charlie has been going through. I've helped him deal with things and get through it," he said. "Thankfully, he is back on the rise and making a lot of noise on the independent scene. I love the idea of reuniting with Charlie. He is one of my brothers. To see him back in shape and back at it, I think I would love it. I think the fans would love it, and it would be a lot of fun to see what a mature 'World's Greatest Tag Team' would do versus the world."
As for how the 46-year-old has maintained his youthful look and ability to compete at a high level, Benjamin jokes "about 20 years ago, I must have been bit by a vampire." The tenured performer believes it really comes down to a tried-and-true healthy lifestyle.
"I don't smoke, drink, other. I exercise regularly. I'm constantly competing with the people around me," he said. "That helps me stay young. I'm still a big video game guy. Of course, you feel the bumps a little more. For the most part, I think my lifestyle alone keeps me healthy. I've had major injuries and always bounce back and still plan to. I still have a lot of years in this business."
WATCH THE FULL INTERVIEW BELOW: