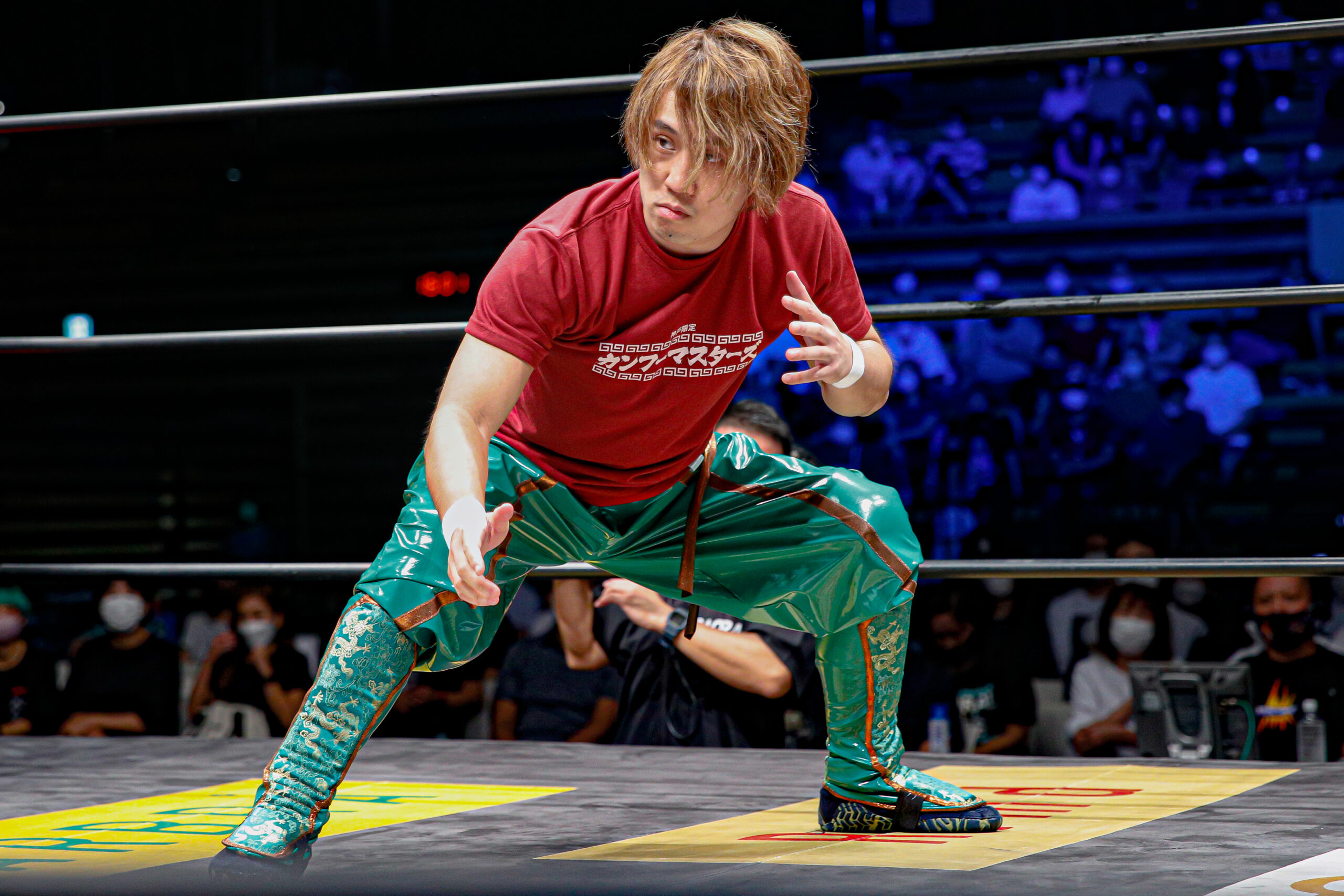 Ho Ho Lun's Mission To Show The Beauty Of Wrestling Across Asia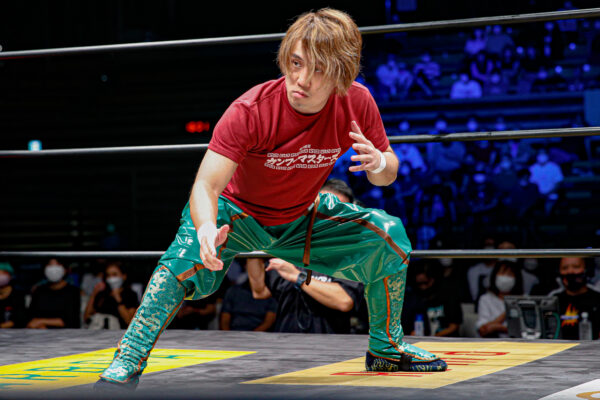 Text & Photos by Issa Marie
HONG KONG NATIVE Ho Ho Lun began wrestling in 2009 … as a hobby! It wasn't until a visit to the UK, two years later, that he made the decision to make it a career. Unlike most prospective wrestlers, who set their sights on being world champions, Lun knew that his niche was not the wrestling itself, but the behind-the-scenes work that goes into making a great show.
As the first non-Japanese Asian-born wrestler to compete around the world, Ho Ho Lun wanted to create opportunities for others like him. "Japan dominates the wrestling market in Asia; However, pro wrestling in Japan was difficult to access due to language barriers," Lun told PWI.  "And you know as well as I do that not all the streaming services are easy to navigate, as the English option is something that has [only recently] been available. So, I thought, why not bring Japanese talent for a tour in Asia to allow the fans to experience it firsthand?  I watched Dragon Gate growing up, and I would order the DVDs from the U.S. My DVDs would be of wrestling in Japan, purchased in the U.S., and traveled across the world, just so I could watch."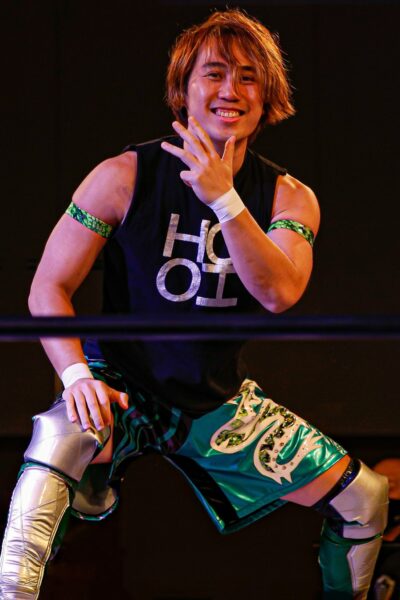 While at NXT, Lun took a chance that not many would by choosing to leave the company after receiving an offer to produce shows in Macao. This, along with his current work in Dragon Gate, further solidified his true purpose in the world of pro wrestling.
"I wanted to bring the best live wrestling, world-class wrestling, to Asia, working with the next generation of talent," he said. "I love wrestling, but my heart and soul are in the foundation of building a great show and enhancing the undiscovered talent of Asia."
Lun has worked to expand the wrestling markets in China, Malaysia, and, as a consultant, in the Philippines. During Dragon Gate's Hong Kong tour in 2018, he made the decision to take his talent and vision to Japan, joining the company as a wrestler and one-half of the English commentary team.
Despite his trailblazing efforts, Lun's approach is a familiar one to many promoters. He said: "My philosophy, to expand and garner a greater interest in pro wrestling, is to pair up a well-known wrestler and an up-and-coming talent."
Indeed, this is the advice he gives to all the wrestlers and promotions he encounters in his travels.  This answer piqued my interest, as I had seen that business model in Singapore at SPW's Klash of Kings. I wondered: If Ho Ho Lun could establish his own promotion anywhere in the world, where would he do it, and whom would he bring to wrestle?  "Singapore," Lun immediately answered.  "Singapore has the most supportive fans, language is not a barrier, and they have some amazing talented wrestlers. Thailand interests me as a future project. And, as to who I would bring? Jacky Funky Kamei and, of course, the Kung Fu Masters."
In addition to wrestling and providing English commentary, Ho Ho Lun also manages Dragon Gate's talent bookings in the U.S.  If you are interested in having Dragon Gate wrestlers take part in your show, feel free to email him at hoholun@hotmail.com or DM via Twitter @hoholun719.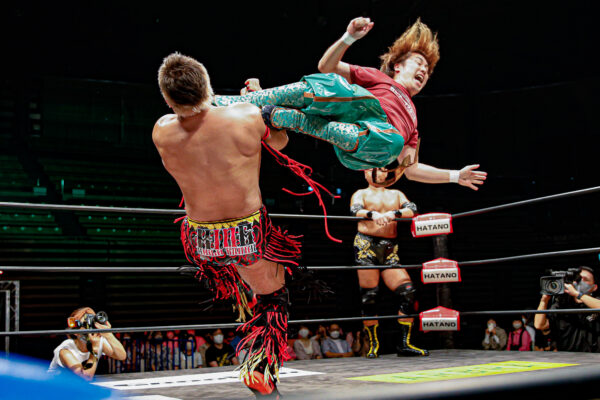 アジアプロレスの美、それがホー・ホー・ルンの使命。
香港生まれのホー・ホー・ルン選手は元々趣味で2009年にプロレスデビューを果たした!しかし2年後のイギリス遠征でプロレスを仕事にしようと決心したのです。世界王者を目指す大抵のプロレスラーと違って、ルン選手は素晴らしい大会を作るための舞台裏の仕事が自分のニッチェだと理解しました。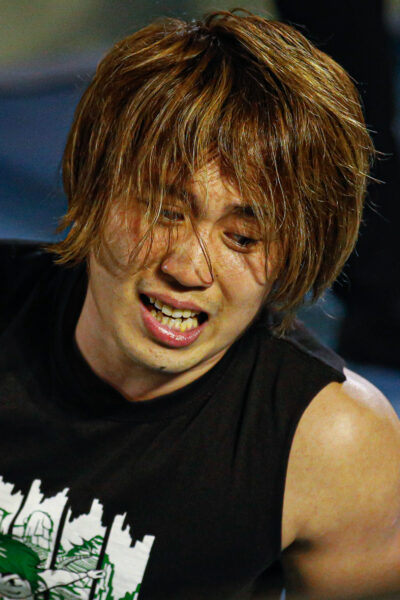 ホー・ホー・ルン選手は世界で活躍初日本人じゃないアジア人として彼のようなレスラーにチャンスを与えたいと考えていた。「アジアのプロレス市場は日本が覇権していますが、日本プロレスには言葉の壁がありアクセスしづらいでした。大抵のプロレス配信サービスは利用しづらいし、最近までは英語のオプションが利用可能になっていた。そこで私が提案した:だったら日本のプロレスラーを連れてアジアツアーをやって、ファンのみなさんに直接体験してもらうのはどうでしょうか?私は子供の頃からドラゴンゲートを見てアメリカから輸入することにした。日本プロレスを見るためにアメリカから購入し世界中を回ってやっとお手の元に届いた。
NXT在籍中にマカオでプロレス大会を制作するオファーを受けて退団すると決意しました。そして現在はドラゴンゲートでの活躍はプロレス界に存在意義はさらに確固たるものとなった。
「私は最高なライブプロレスと最高峰なプロレスを新世代の選手と共にアジアの手元に届けたい。私はプロレスが大好きですが、心と魂は素晴らしい大会を作り、アジアの未知なる才能溢れるアジア人選手を高めたい」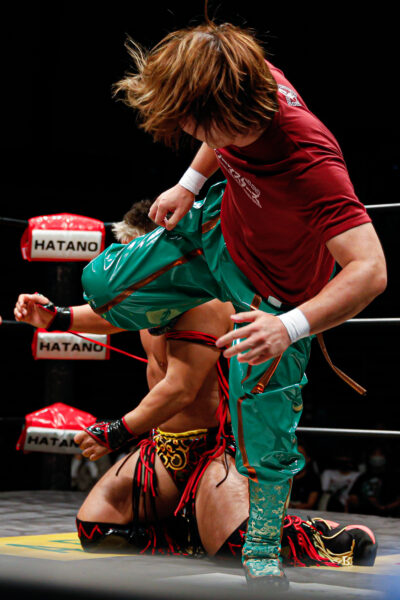 ルン選手は中国とマレーシアのプロレス市場の拡大に集中し、フィリピンの市場もコンサルタントとして努めました。ドラゴンゲートの2018年香港ツアーでは心を決めて日本に移住し、選手として加入しながら英語のコメンタリーチームも務めました。
先駆的な努力にもかかわらず、ルン選手のアプローチは多くのプロモーターにとって馴染みのあるやり方を選択する。「プロレスの普及と感心を持たせるために有名な選手と若手選手を試合させることに組み合わせることにした。それが私なりのプロレス哲学です。」
それこそが、旅先で出会ったプロモーターやレスラーにこのようなアドバイスをしている。私もシンガポールで開催されたSPWの「Klash of Kings」でまったく同じビジネスモデルを見たことがあるからだ。そしてこう思った:もしルン選手は世界のどこかでも自分の団体を立ち上げるとしたらどこでやるのか?どんな選手を呼んでくれるのか?
「シンガポール」と即答したルン選手。
「シンガポールには、最も協力的なファンがいて、言葉の壁もないし、才能を持つレスラーもいる。タイは将来的に興味があります。誰を呼ぶとしたら?それが勿論、ジャッキー・ファンキー亀井選手とカンフーマスターズだ」