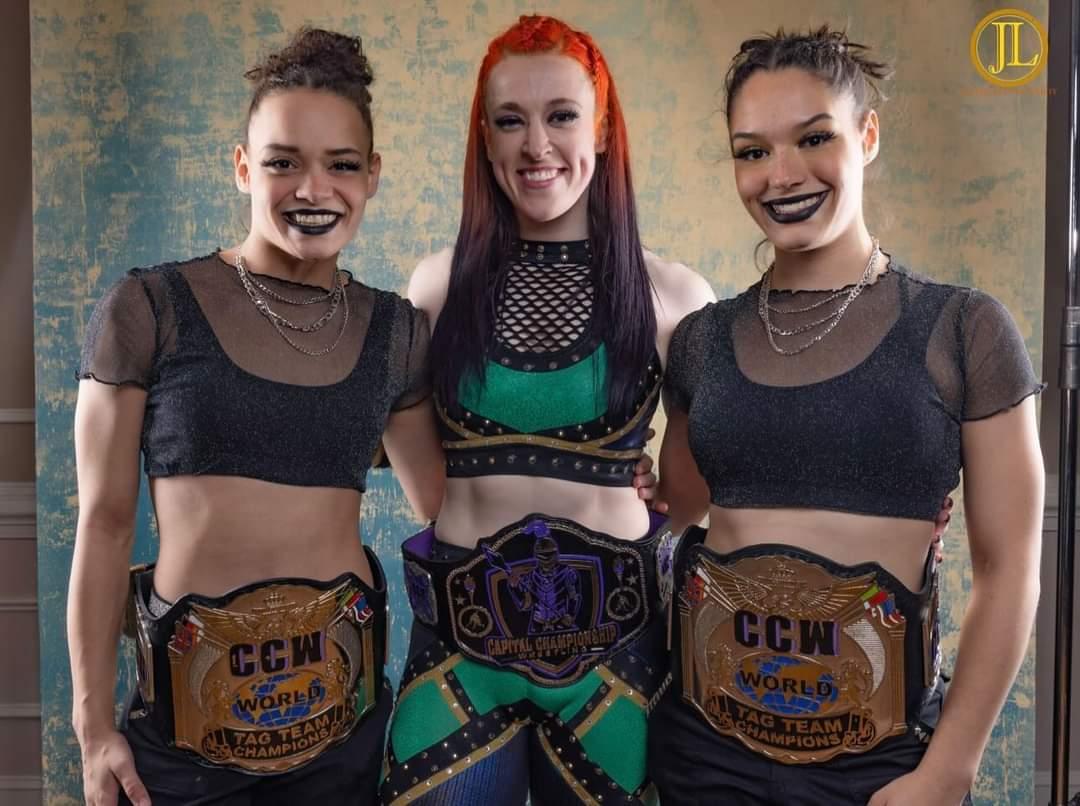 Capital Championship Wrestling Aims to Up the Ante for Women's Wrestling in 2022 with "CCW Battleground"
CAPITAL CHAMPIONSHIP WRESTLING is invading Houston, Delaware, on Saturday, February 19 for the promotion's highly anticipated CCW Battleground event. There are a plethora of stars set for in-ring battle, and at least one eager fan has already preemptively dubbed the CCW championship match between current champion KiLynn King and Davienne as the "match of the night." Other notable names set to appear on the card include LuFisto, Willow Nightingale, CCW tag team champs The Renegade Twins, Kayla Sparks, Angelus Layne, and Vita VonStarr.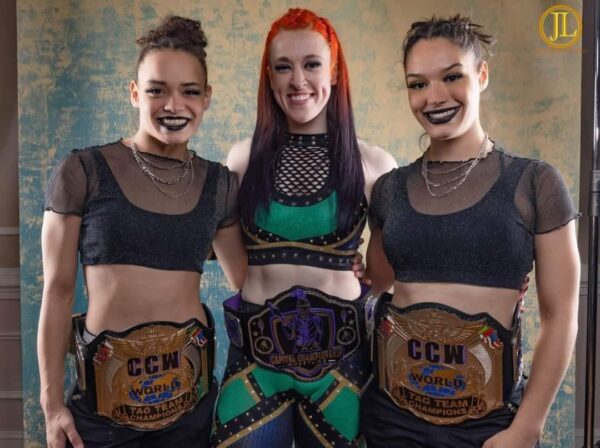 The all-women promotion, owned by Marchello Squirewell, was founded in 2021. However, within a short amount of time, CCW has captured the attention of wrestling fans seeking to satiate their hunger for more women's wrestling matches. As a Black man, Marchello's proprietorship of CCW holds major significance, and having CCW Battleground take place during Black History Month is equally noteworthy.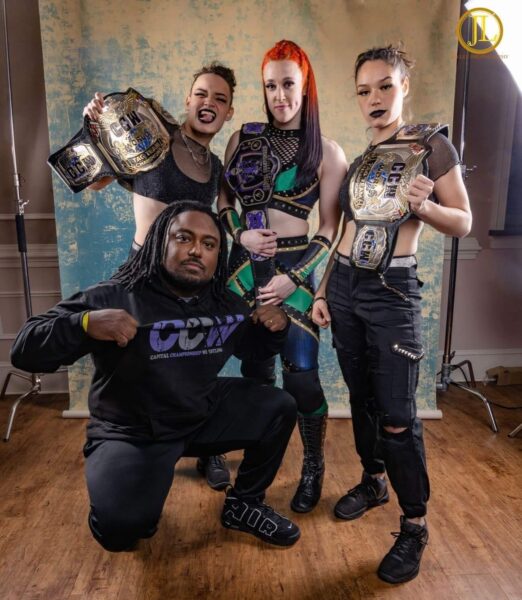 What's also important to recognize is the Network Title Championship Gauntlet Tournament taking place, which will crown the promotion's inaugural Network champion. Viewers will be able to watch Battleground exclusively on Title Match Network, which is also home to Thunder Rosa's Mission Pro Wrestling streaming broadcasts (among other promotions).
That's appropriate, since CCW Battleground is also a cross-brand of CCW and Mission Pro Wrestling. A number of wrestlers who have performed for Mission Pro on a regular basis (The Renegade Twins, Kayla Sparks, KiLynn King) will seek glory on February 20 in the "Diamond State." Sparks professed her excitement about grappling in the Championship Gauntlet Tournament and being a part of CCW's locker room to Pro Wrestling Illustrated. "I am so proud and honored to be a part of the Capital Championship Wrestling family! I'm humbled to be able to share the locker room and ring with so many incredibly talented women in pro wrestling today. It has been so rewarding to be able to witness the success and accomplishments since CCW's inception to watch it continue to grow into what it is today," began Sparks.
"I am really looking forward to competing in CCW's first-ever Network Title Championship Gauntlet Tournament. I plan on making Title Match Network proud and represent the title to the fullest when this happens!"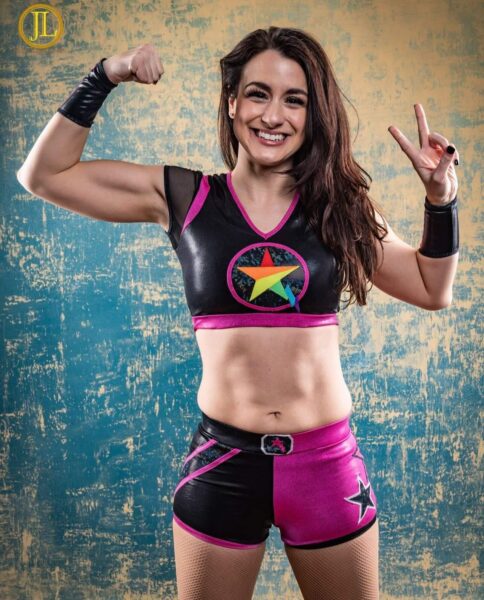 Sparks also spoke of how "blessed" she is to be a part of Mission Pro Wrestling. She added, "I 100% support their initiative to elevate women's wrestling and give opportunities to cross-brand with CCW for the titles, which is brilliant."
For more information on Battleground and CCW itself, check out Capital Championship Wrestling's website, Twitter, and Instagram. General tickets for CCW Battleground are $20 and front-row tickets are priced at $25; ages five and under are free. Doors open at 5 p.m. ET; belltime is 6:00 p.m. ET.