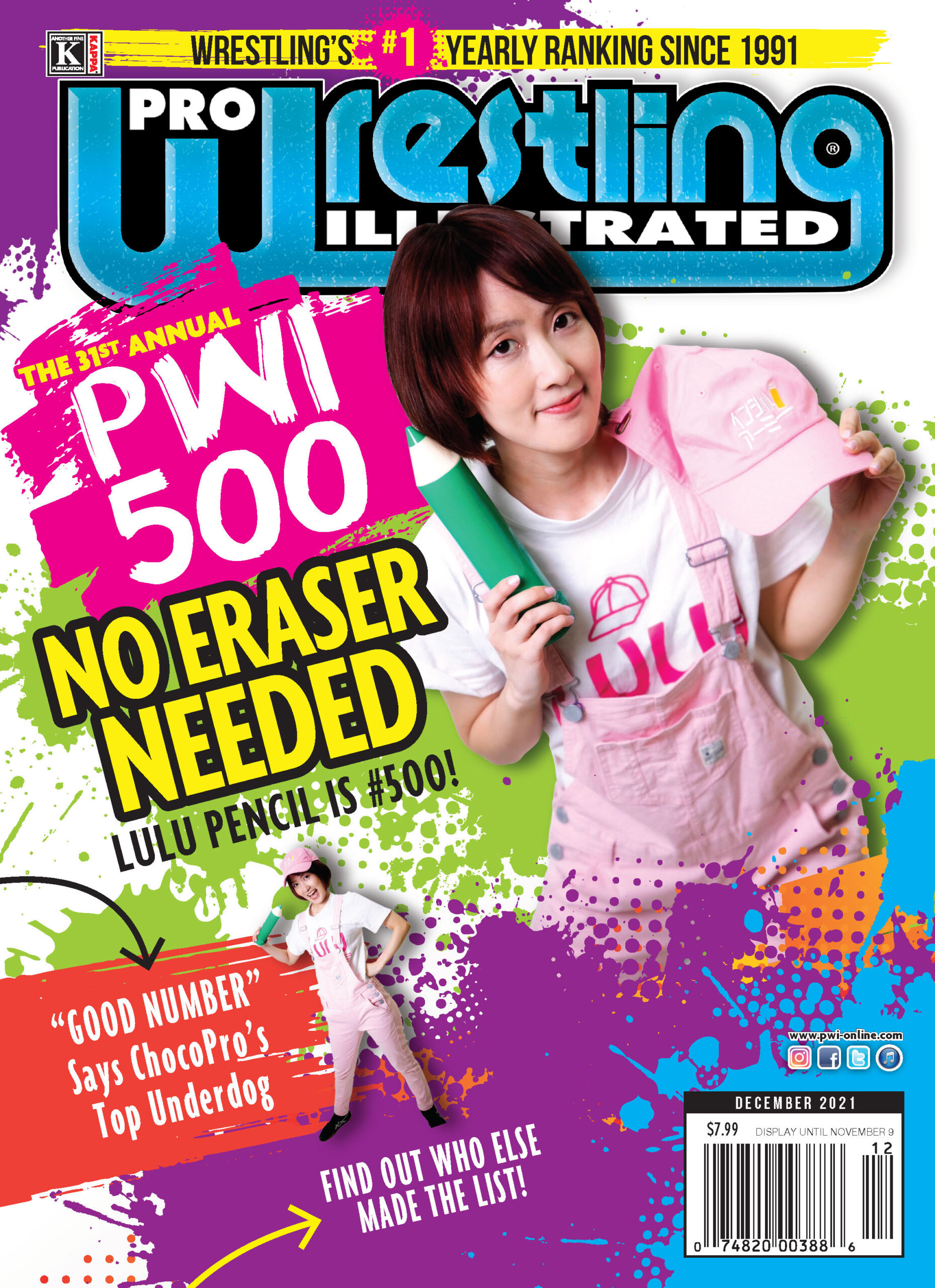 ALTERNATE PWI "500" COVER: Lulu Pencil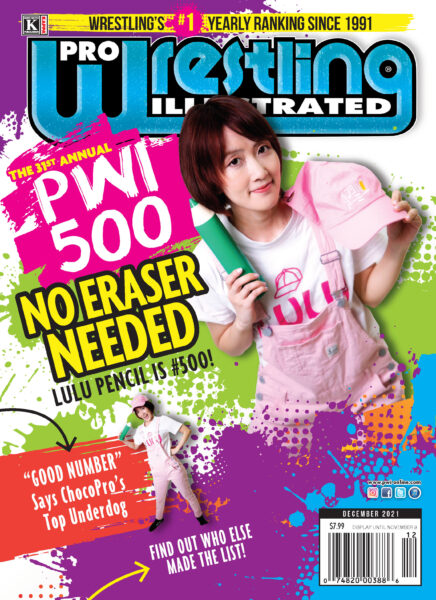 While our December 2021 PWI "500" issue is already printed, we were recently given an interesting suggestion by indie powerhouse Parrow:
Parrow suggested that the 500th best wrestler in Pro Wrestling Illustrated's celebrated annual ranking be given their very own cover variant. And, honestly? This sounded like a terrific and fun idea—especially because this year's #500 is joshi cult favorite (and fellow journalist) Lulu Pencil.
After we suggested this might work, the "Pencil Army" was out in full force, calling for us to make Parrow's wild idea a reality. And, with the help of Gatoh Move (and Baliyan Akki in particular), we did.
Our thanks to Akki, Gatoh Move, and the many ChocoPro fans who wanted this. Who knows? Maybe it'll become an annual tradition. Click the enlarged image below to download a full PDF version, suitable for printing and attaching to your print copy of the December 2021 issue.