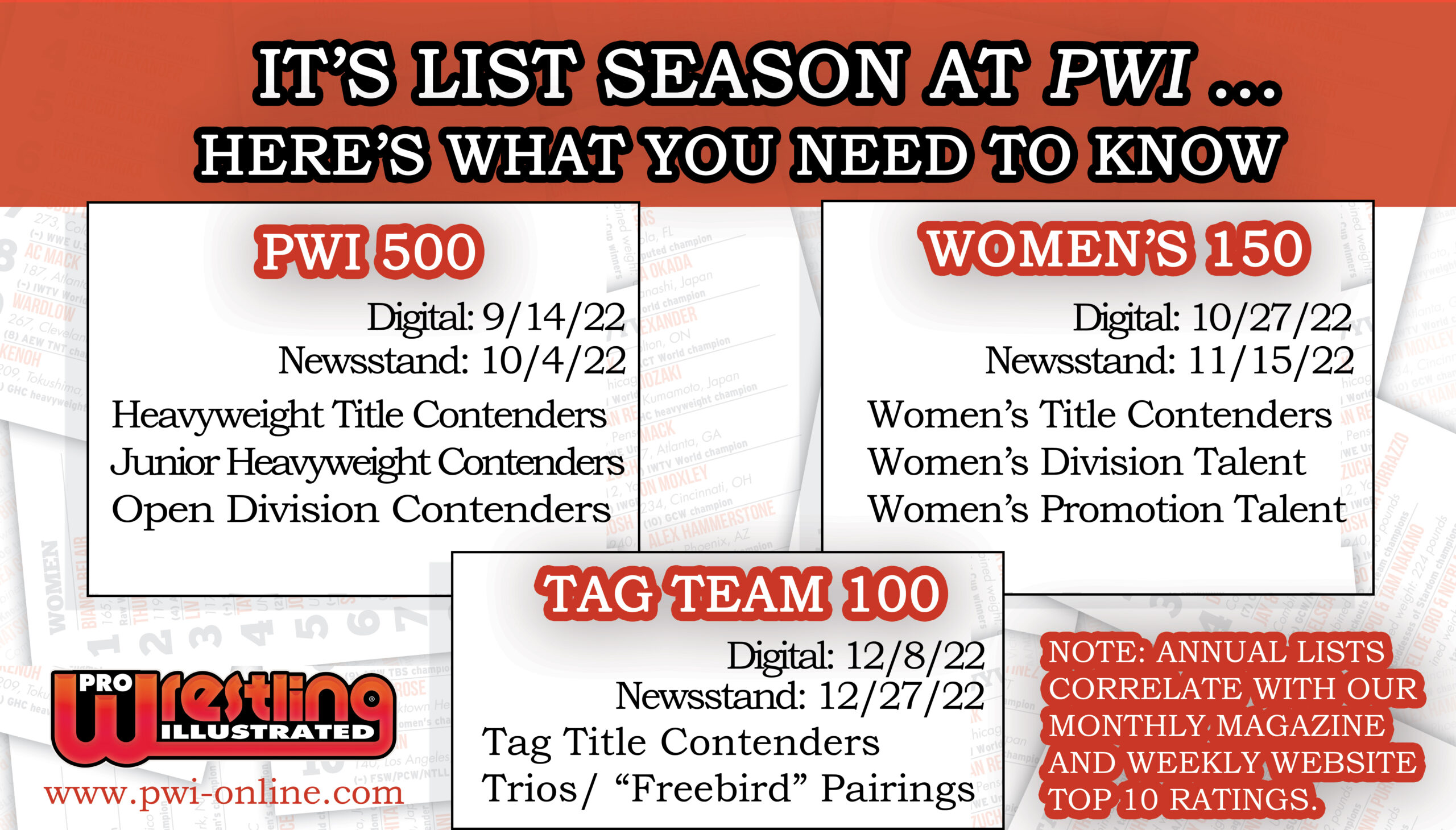 IT'S LIST SEASON AT PWI

HERE'S A HELPFUL INFOGRAPHIC WITH EVERYTHING YOU NEED TO KNOW.
We get a lot of questions about the #PWI500, #Womens150, and #TagTeam100 (fka #TagTeam50) and the potential overlap between each. Here's an infographic explaining who you'll find on each list, plus the release dates for this year's editions.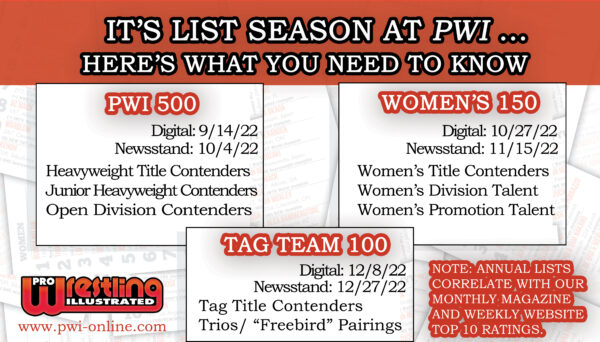 And here's a short blog by our Editor-in-Chief, Kevin McElvaney, explaining those overall categories a little further, focusing in particular on gendered divisions and the challenges those present in creating an honest, yet equitable ranking based on in-ring achievement (kayfabe). 
HOT TIP: The 2022 "500" ships to active subscribers this month. But now is a great time to get on board for next year! Just $35 gets you nine issues, including the "Women's 150," "Tag Team 100," "Achievement Awards," and next year's PWI "500."
Subscribe to the print edition of Pro Wrestling Illustrated today.
Want this year's #PWI500 as soon as it drops? Subscribe to our new, dynamic digital edition at pwi.zinioapps.com