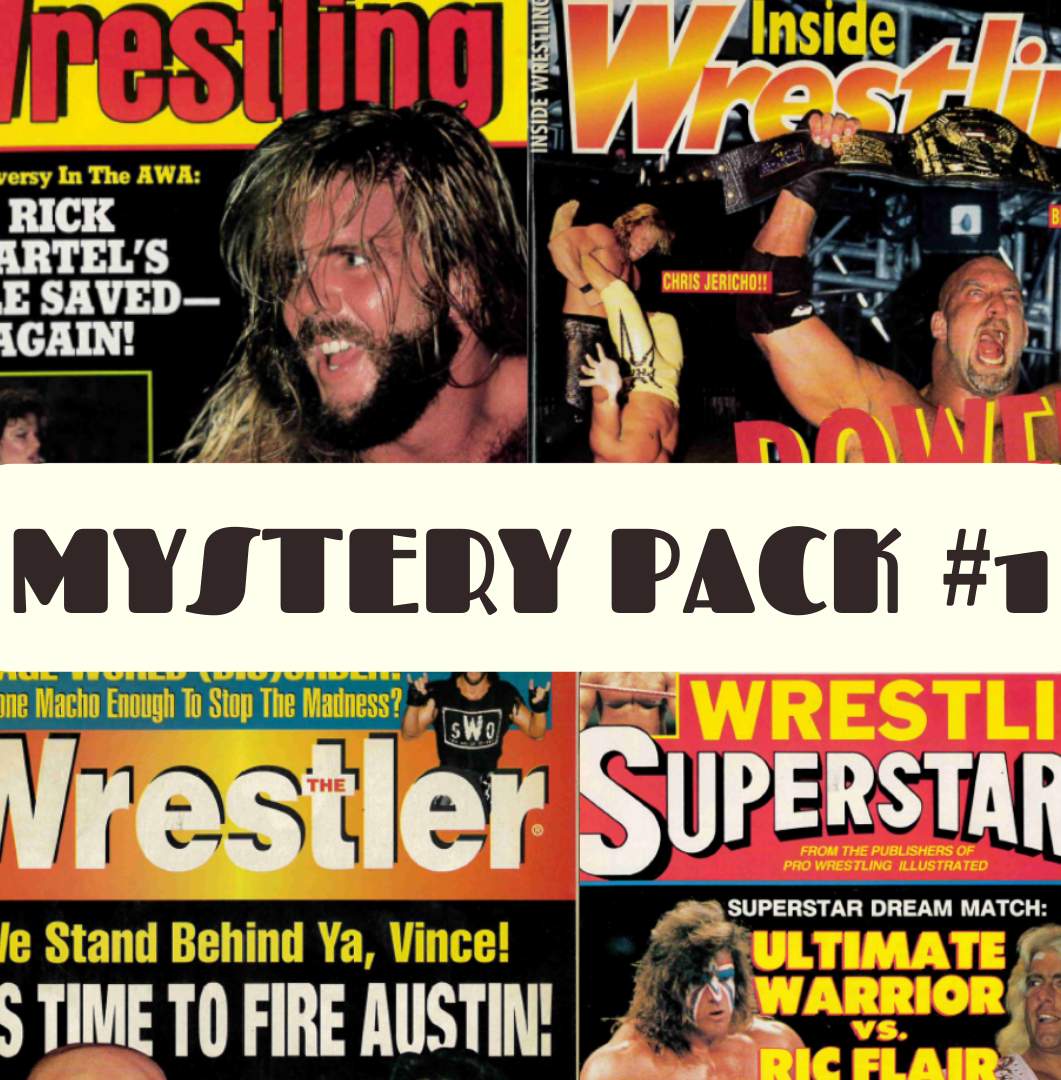 Introducing: Vintage Wrestling Magazine Packs
THREE YEARS INTO my tenure as PWI Editor-in-Chief, I continue to be amazed by the depth and breadth of the archives around Pro Wrestling Illustrated magazine and its sister publications.
The former London Publishing empire once adorned newsstands with numerous wrestling titles. Well before the 1979 debut of PWI, Stanley Weston's team of journalists and photographers was responsible for numerous other titles. Most notably, these included Inside Wrestling and The Wrestler, which survived until about a decade ago as a two-in-one publication. Other former mags included the somewhat-sensationalist Sports Review Wrestling, the bold Wrestling Superstars, and the patriotic Wrestle America.
Over the last three years, I've frequently been asked whether any of these titles might ever be resurrected. My answer has always been this: If the demand is there, we will do our best to rise to meet it.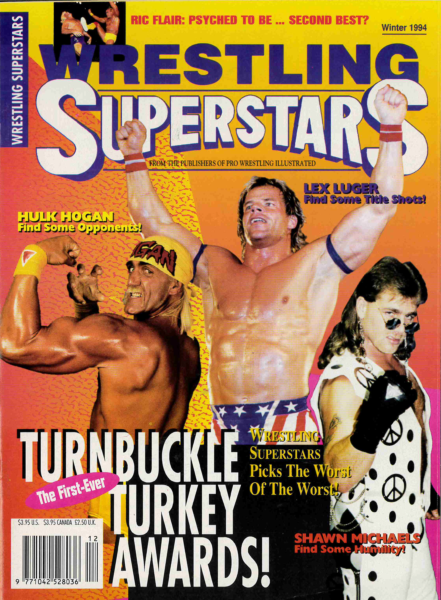 For those among the PWI readership in search of the nostalgic rush of those fallen sister publications, I have some very exciting news: We're now able to offer vintage mystery bundle packs from our archives!
Just recently, our fulfillment center uncovered a treasure trove of back issues from the London Publishing archives, with boxes full of well-preserved, unread magazines from the late-1970s through the early-2000s. Most of these publications fall under those aforementioned former titles, which we would call "sister publications" to PWI. Among them are Inside Wrestling, The Wrestler, and Sports Review Wrestling … there are even some immaculately kept PWI Almanac editions in the mix! In all cases, these are long, long out-of-print issues, many of which have been widely coveted by collectors on internet auction sites.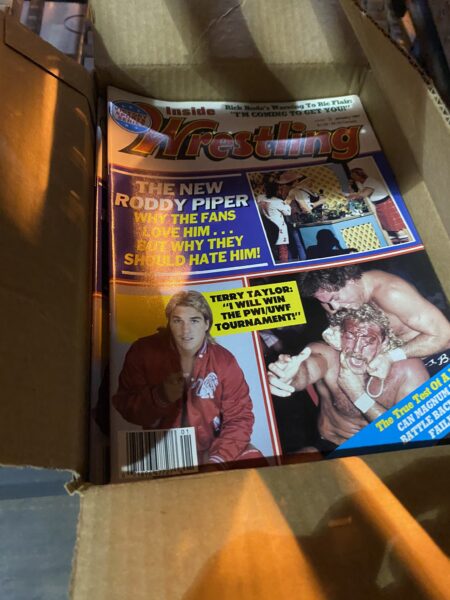 Of course, the last thing I wanted was for these books and magazines to sit in storage for any longer. Once the most recent issue of PWI was sent off to our printing plant, I canceled all my other plans and made the drive to our fulfillment center to take stock (literally and figuratively) of what was unearthed.
Carefully, I packed my car full of various titles of vintage pro wrestling magazines, and returned to the PWI offices, where I promptly organized and cataloged these precious tomes. Some will be added to our magazine archives for posterity and safekeeping. And yes, it is likely that many of these magazines will be digitized in the not-so-distant future. But the rest? Well …
Rather than start a bidding war over these classic wrestling mags, we figured the most democratic thing to do would be to offer them as part of the aforementioned mystery bundles. Yes, we are selling these for a bit more $$ than some of our more contemporary magazine bundle packs. However, we feel the contents more than justify the slightly higher price. Each mystery pack will be lovingly crafted, packed, and mailed out from the PWI offices, shipped by USPS Priority Mail to those who order them (tracking info available upon request). Dare we say … this is a wrestling mag collector's dream?!
Don't miss out on this incredible opportunity to own some amazing artifacts of yesteryear, presented in their original (sometimes wild and controversial) glory. Click on any of the bundles below to claim your piece(s) of wrestling history.