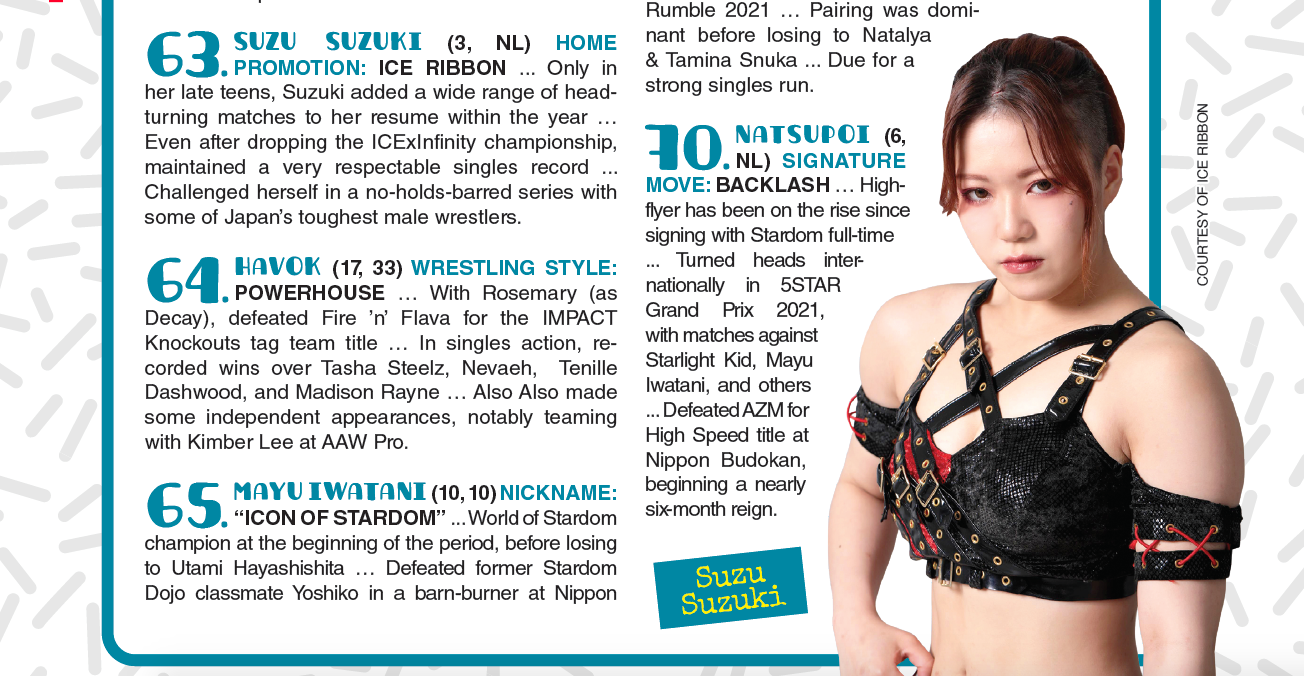 Eight Ice Ribbon Departures Have Big Implications for Joshi Promotion
WHAT A DIFFERENCE a couple weeks make! Wow! Ice Ribbon, a joshi promotion based out of Tokyo, Japan, looks like it'll be going through a bit of a restructure in the new year with the departures of some of its top talent.
First reported by Tokyo Sports Web by way of Yahoo Sports and confirmed by Ice Ribbon through a press conference later in the day, eight wrestlers will be leaving the influential promotion at the end of 2021.
Current IcexInfinity tag champions Risa Sera & Maya Yukihi (Azure Revolution) and former ICExInfinity champion Suzu Suzuki are the most notable departures—as all three are positioned at the top of the company—along with ICExInfinity champion Tsukushi Haruka and head trainer Tsukasa Fujimoto. Akane Fujita, Kurumi Hiiragi, and Mochi Miyagi are also leaving but will continue their wrestling careers, while Kyuri plans on retiring from the sport altogether.
Risa Sera, Suzu Suzuki, Akane Fujita, Kurumi Hiiragi, and Mochi Miyagi will become a freelance unit focused on deathmatch and hardcore matches, according to Ice Ribbon's official English Twitter account.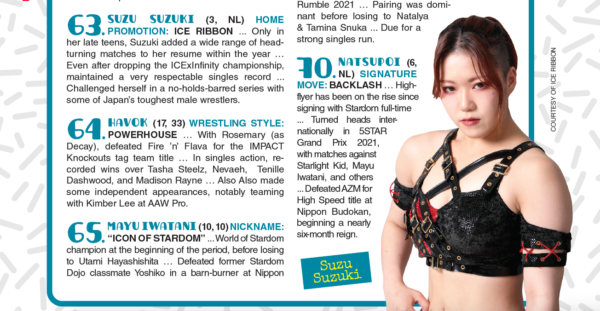 Maya Yukihi will continue her wrestling career as a freelance wrestler both domestically and internationally, while also pursuing other opportunities in the world of entertainment.
Sera, Yukihi, and Suzuki have expressed interest in keeping a working relationship with Ice Ribbon moving forward.
Coinciding with today's news article and press conference, Thekla, an Austrian-based wrestler working with Ice Ribbon through 2021, will also be departing Ice Ribbon, according to her official Twitter account.
Fear not, Ice Ribbon fans! As of now, there are no plans for the company to shut down. In fact, Hajime Sato, president of Ice Ribbon, addressed those concerns in his interview with Tokyo Sports Web. "I have never had such a large amount [of wrestlers leave]," he said. "[But] there is no particular impact [on Ice Ribbon plans moving forward]." Sato acknowledged some fans may leave, but the three-year investment into P's Party should help usher in a new era for Ice Ribbon.
Finally, while we're seeing some wrestlers amicably leaving Ice Ribbon, Chiharu has been reinstated as the coach of Ice Ribbon's Joshi Pro Wrestling Circle.
PWI will keep you updated on any new information as it becomes available regarding Ice Ribbon. And, as always, "Be Happy With Pro Wrestling."