PWI has opened the vault to share some of its past history. Content will be changed from time to time so check back often to see what has been newly released from the vault.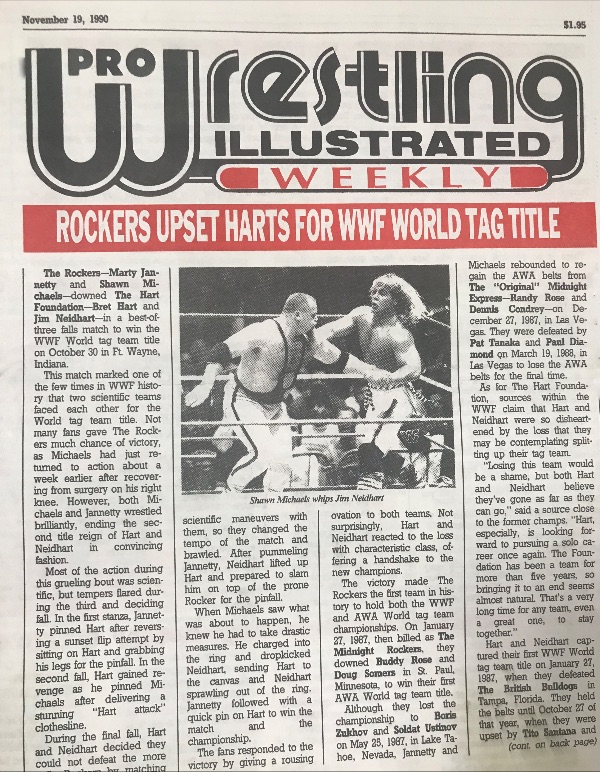 November 1990
No, this isn't a fictitious headline. In the official WWE history books, The Rockers (Shawn Michaels and Marty Jannetty) were one of the greatest tandems never to hold the WWF World tag team championship. In reality, they defeated Bret Hart and Jim "The Anvil" Neidhart for the title at a house show in Fort Wayne, Indiana. They would soon drop the belts back to The Hart Foundation, and their reign was never mentioned on television. However, this November 1990 issue of The PWI Weekly is a record that it did, indeed, occur.
---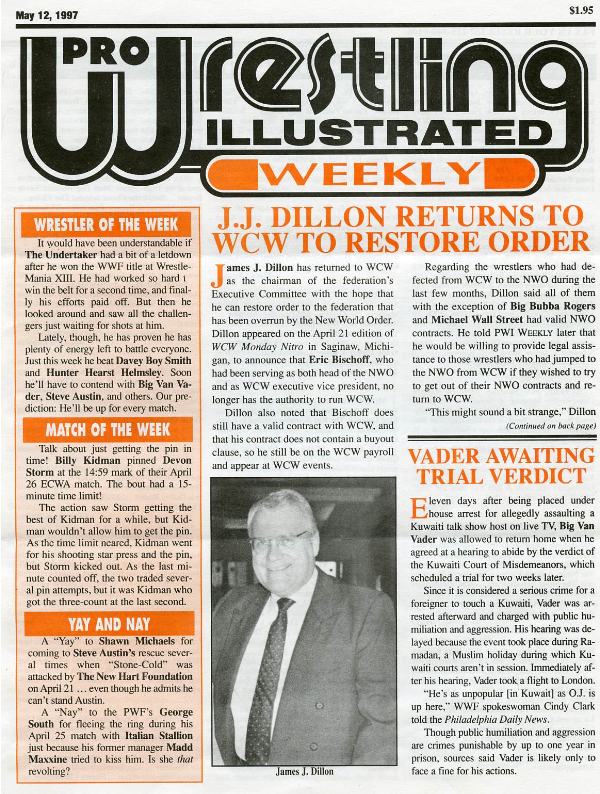 May 1997
Twenty-three years ago, the big story was JJ Dillon's return to WCW, where the NWO had been running amok for too long. The former manager of the Four Horsemen set out to restore order to World Championship Wrestling. Alas, he would not be successful.

Newly crowned WWF champion The Undertaker took home Wrestler of the Week honors, while PWI belatedly recognized Billy Kidman and Devon Storm's April 26 showdown in ECWA as Match of the Week.

Also in this issue, we gave an update on Vader's legal issues in Kuwait. The spring, as it turned out, was often a problematic time for the legendary grappler. Previously, in a May 1992 edition of the Weekly, we reported that WCW had fined Vader for attacking referee Mike Atkins.